Meet the Trainers
The ACCESS Training Network (ATN) is a diverse group of professionals serving the international community in the Netherlands. They support internationals and their families' transition to life in a new country, offering training and coaching in a wide range of topics using different approaches and methods, such as workshops and group trainings as well as individual sessions. All their services are available in English as well as other languages, and many are personally familiar with the relocation experience.
They cover areas such as:
• Career development
• Childbirth Preparation
• Cross-cultural understanding
• First aid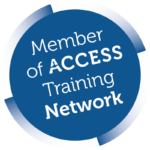 • Higher education & career guidance for young adults
• Holistic health
• Language & communication
• Life transition
• Neurodiversity
• Parenting
You can find more about each member below.
Interested in joing our ACCESS Training Network (ATN)? More information can be found here.