ACCESS NL > Features > The IamExpat Fair returns to Amsterdam this spring!
The IamExpat Fair returns to Amsterdam this spring!
2020-03-09 | By IamExpat
The IamExpat Fair Amsterdam – "Everything internationals need, in one location, on one day"
The IamExpat Fair will take place at the iconic Gashouder Westergas once again this spring. With more exhibitors than ever before, this year's fair on April 4 will be the biggest we have yet hosted.
Bringing together local businesses, service providers and thousands of expats from all over the world, this event is an exciting opportunity for internationals in the Netherlands to find everything they need, in one location, on one day.
At this free, one-day fair, visitors can browse stands covering every aspect of expat life, from career, housing and education to family, health and leisure. For those truly wanting to make the most of the day, we offer a series of workshops presented by experts in their fields – which you can also attend free of charge!
Whether you want to connect with local recruiters, sign up for a Dutch course, finally get the ball rolling on that mortgage, or just pick up a few freebies, the IamExpat Fair promises to be a fun (and informative!) day for all. There's even a kids area for the little ones.
We'll be there all day between 10am and 5pm – and the first 2.000 visitors get a free goodie bag, so get on your bike! See you on April 4. We can't wait!
The leading expat fair in the Netherlands
Since its launch, the IamExpat Fair has hosted more than 320 companies, run 172 workshops and welcomed more than 22.600 visitors from 150 different countries, making it the leading fair for internationals in the Netherlands.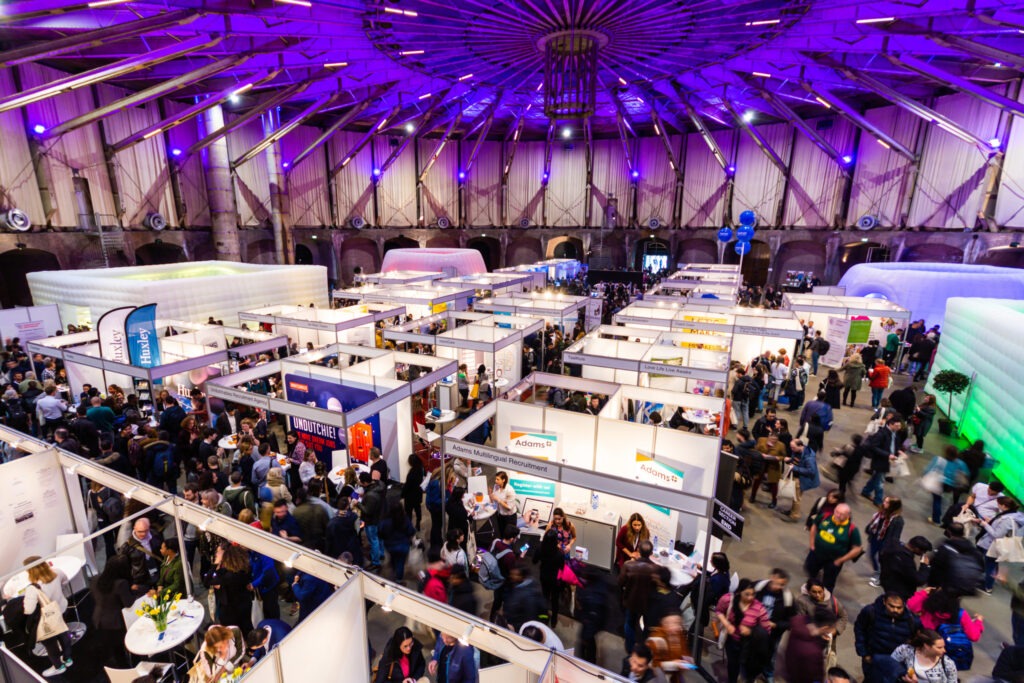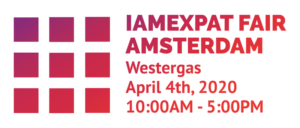 ---
The IamExpat Fair – Amsterdam, 2020 is sponsored by:
ABN AMRO International Clients, Nyenrode Business Universiteit, Expat Mortgages, UvA Talen, Projob, Mie-Lan Kok Estate Agency, Orange Quarter, Booking.com, The Student Hotel, Amity International School Amsterdam and Westergas.