ACCESS NL > Features > Early years at The International School of The Hague
Early years at The International School of The Hague
2021-02-05 | By ISH
At ISH we pride ourselves on putting the child at the centre of the educational journey. Nowhere is this more exemplified in our school than at the beginning of their journey at ISH, in our Early Years section, with our four, five and six year old children.
Our Early Years educators are leaders in the field of Early Years education in international schools, which at ISH is rooted in children learning in a supportive play-based environment, in accordance with the philosophy of Maria Montessori.

"Play is the work of the child" Maria Montessori

We believe that a nurturing environment of play, where children are recognised as individuals, helps them develop a positive outlook on life. It lets them show us their needs, interests, feelings and ideas. This is what allows us to make the learning relevant to each individual child and tailor their learning journey to them.

Putting the individual in a central position also allows us to celebrate and value the diversity of both students and staff.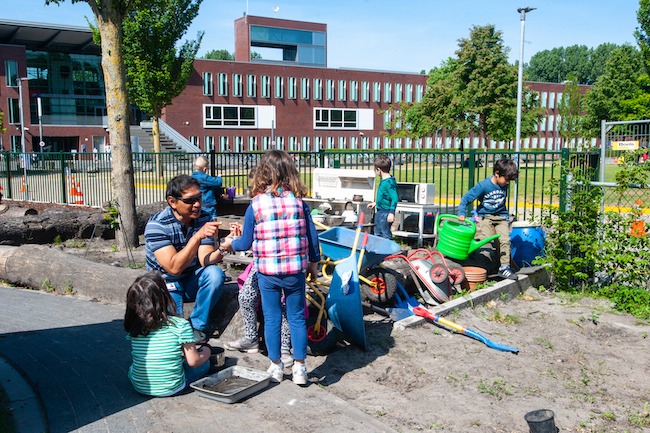 In conjunction and complimentary to learning through play is the importance of movement and physical activity. This is why, throughout our Early Years classrooms, children have continuous access to a safe outdoor space and specialised Early Years gym, as well as regular sessions in the woods and green space on our campus. They are able to be outside as much as they like or need. Amongst others, here students can make connections between their learning and their experience of the world so far.
Our free-flow setting and small class sizes facilitate Co-play, where our skilled, professional and thoughtful staff play alongside a child and follow the child's interests. This means that the child is making the decisions, guided and supported by staff who can incorporate teaching in the moments that arise.
The foundation we provide allows children to grow in confidence to be strong, capable and resilient people. This is how we believe the youngest children learn best.