ACCESS NL > Features > Dutch Food: With love from Limburg
Dutch Food: With love from Limburg
2020-09-29 | By Tracey Taylor
Some might argue that Maastricht is the culinary capital of the Netherlands. But it is not only the city's delicious delights of restaurants and cafés that offer something for the food lover.
With Covid-19 still prevalent, many of us opted for a 'stay-cation' this year. While all of the Netherlands has a lot offer, why not consider a food trip to the capital of the 'sunny south'?



Autumn leaves
In autumn, Maastricht takes on extra special magic. The changing of the season brings with it a slower pace and some gloriously vibrant colours which truly complement the city. Having lived in Maastricht for several years, I have been fortunate enough to try many of its bistros, cafés and restaurants, but there are also other interesting things happening in the world of food and drink.
Life on the vine
While traditionally we might look to the 'big guns' like France and Italy or New World wines from Australia, California or South Africa, did you know that little old Maastricht has its very own vineyard?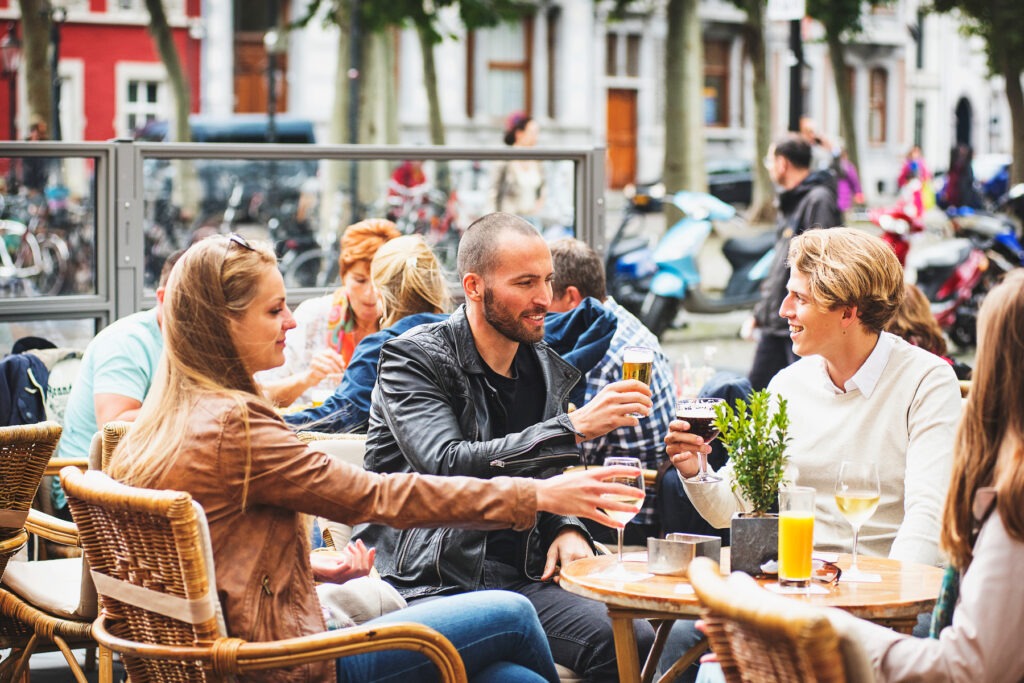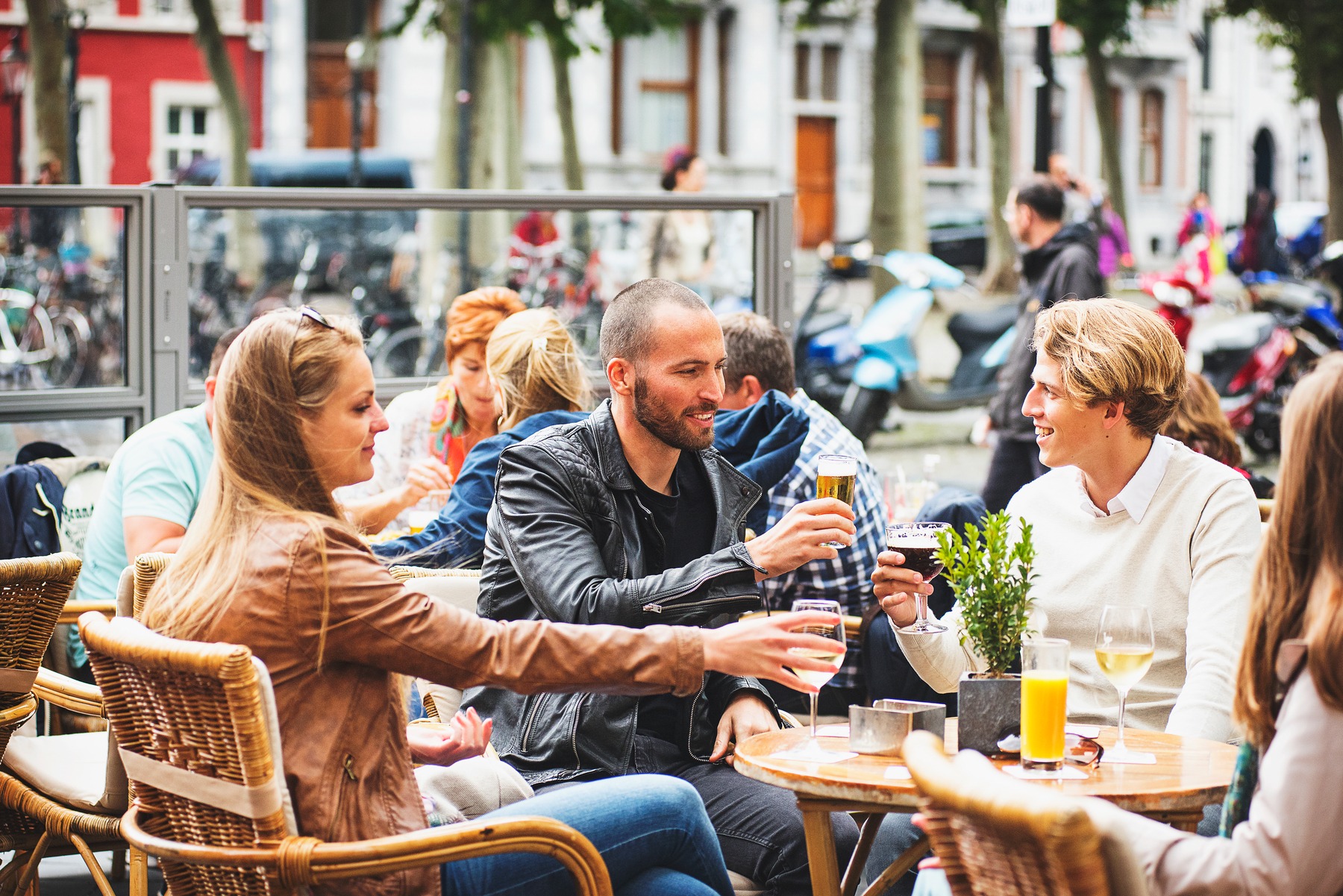 The Apostelhoeve on Susserweg has been producing wines since 1970 when vines returned to the lush slopes of the Jeker Valley. The Apostelhoeve wine estate is one of the largest and oldest in the Netherlands. With a focus on five different grape varieties (including Riesling and Pinot Gris), Apostelhoeve has some rather tasty dry, white wines which are beautifully bottled and hugely popular. The vineyard also produces a couple of pretty decent sparkling wines too.
Apostelhoeve is proud to feature in the Dutch Wine guide. Their Cuvée XII is the only Dutch wine to be included in the Top 400 best wines for under 25 euros. The wines of Apostelhoeve can also be found in stores and at various restaurants throughout the city… Cheers!



A grain of truth
It is rather cool to say that your city has its very own beer brewery, and Stadsbrouwerij de Maastrichter Maltezer (formerly known as De Ridder Brouwerij) is at Oeverwal 12.
Since June 2018, the renowned Maltezer beer is again being brewed (following several test runs) inside a magnificent monumental building overlooking the river Maas. Maltezer beer has been brewed on this site since 1954 and was one of the first specialty beers in the Netherlands. With state-of-the-art techniques, quality ingredients and brewing vats in situ, the Maastricht Maltezer beer has somewhat of a cult following and if you taste, you will understand why!
Also available is the Royale Martinus, a cloudier beer named after the nearby church of St. Martin, and the Powerful Victoria (a dark beer) inspired by the goddess of victory. Special mention too for Sander's Sneaky Stout. Sander is one of the brewers and the story goes that he was asked to brew some beer but couldn't resist formulating a stout at the same time.
The talented people working at this brewery are as passionate as they are inventive, and it's a great spot to pick up some beers or to do a tasting. A selection of their brews are also available at restaurants across the city.



The hum of honey
In Gronsveld, a little spot just outside of Maastricht, is the Honey Farm, BEEing Pure. Perhaps a small-scale beekeeping business, they are big on their passion for bees. The folks at BEEing Pure are all about the purity of honey and making use of what the immediate countryside has to offer. As a result, the honey they produce is sustainable, made only from local ingredients and contains no additives whatsoever. Sound good? It is, and it tastes amazing too.
BEEing Pure has been going since 1984 and was started by Kenny Essers, who is one of the youngest professional beekeepers in the Netherlands. BEEing Pure produces an enormous range of honey –check out their website– along with Mede, Honey Mustard and Honey Lollipops. This is a great local business that is also helping the greater good.



You are what you eat
My grandmother used to say, "you are what you eat" and these days we are more conscious than ever of the benefits to us of what we eat. The societal shift in what we purchase, consume and even grow ourselves, is gaining traction with many looking for food that is fresh from the land, of good quality, sustainable and not processed. Maastricht is blessed to have a wonderful organic market which on Thursday afternoons sells fresh veggies alongside homemade cheeses, jams, chutneys and the like.
Proost & Smakelijk!
(Note: the above websites are in Dutch, please use Google to translate where necessary.)
Read more about Dutch popular food here.
About the author
Tracey Taylor lives in Maastricht with boyfriend Dave and cat Little Tubbs. She is Irish, a blogger, radio host and aspiring photographer.
@traceytaylor_nl | @taylormade.theblog | @littletubbs_thecat | @themaastrichtedition