ACCESS NL > Features > Popular Dutch Winter food : From the Netherlands with love
Popular Dutch Winter food : From the Netherlands with love
2020-01-01 | By Tracey Taylor
When the clocks go back and the shorter evenings begin to draw in, it's only natural that we start to crave different foods to nourish and warm the body and soul. And where better to look than right here in the Netherlands, where traditional Dutch cuisine offers tasty delights. This article shares some of the popular Dutch winter food.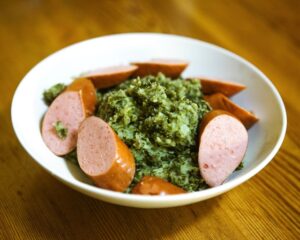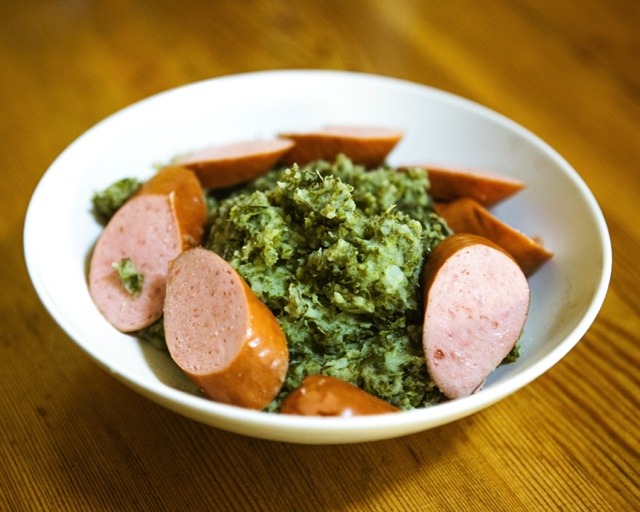 Many might chuckle to hear the words "Dutch" and "cuisine" in the same sentence, and it's probably fair to say that food coming from the Netherlands may not hit high on the "fine-dining" scale. Some may even see Dutch food as boring and bland, but the traditional fare of this honest kitchen remains as popular as ever, in particular the hearty dishes available around this time of year, when comfort food is definitely "in!"
Despite being a relatively small country, the food of the Netherlands has been historically influenced by cultures from around the world. Traditional rustic dishes marry deliciously with spices and seasonings from further afield. A preconceived lack of sophisti­cation in Dutch food is cancelled out by the colour, flavours and textures.
Traditional rustic dishes marry deliciously with spices and seasonings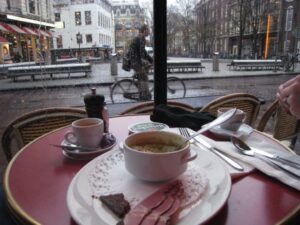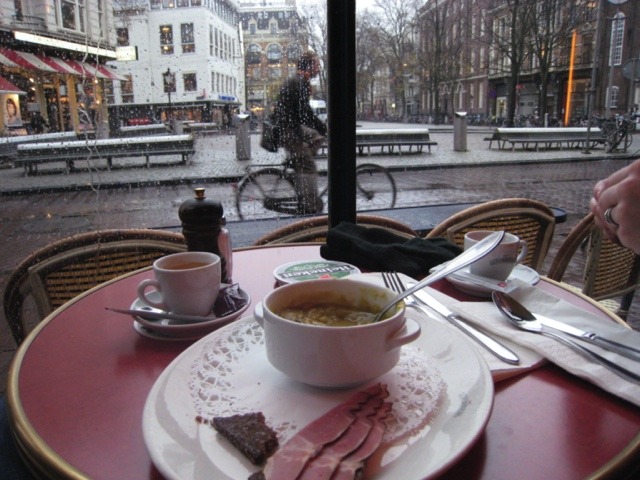 Starters
This time of year, it's natural to change our diet and gravitate toward more "chilly weather meals" that keep our energy levels up and metabolism in check. A first stop should be a bowl of Dutch erwtensoep (pea soup) which is very popular in Dutch homes and restaurants throughout winter. Most home cooks will have a family recipe for this hearty dish, and it's said the soup should be thick enough to stand a spoon upright in! Dutch pea soup is made with split peas and vegetables such as onions, carrots and potatoes and is traditionally served with slices of a smoked sausage mixed in. These days, many cooks even add vegetarian sausage so there's no excuse not to give this a try!
Mains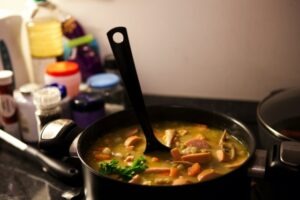 Another tasty winter dish is stamppot (literally "smash pot") which is generally a mix of potatoes, onions and curly kale all mashed together. The spud-mix is served in piping hot dollops with lashings of gravy, usually with a piece of meat on the side. But again, these days a vegetarian option is available more often than not.
What's more winter than a stew? Dutch hachée is a traditional beef and onion stew originating humbly as a peasant dish. During the winter months, hachée epitomises comfort food–the slow cooking in a rich gravy sauce, flavoured with a heady mix of aromatic spices, tenderises the meat. A few spoons of succu­lent stew alongside some smooth and creamy mashed potato will have everyone asking for more!
Desserts
Talk of desserts and there has to be a mention of pannenkoeken (pancakes), which are usually smothered in chocolate or dusted with sugar. Lekker! Be sure to also try some spekkoek (spiced cake), which is thought to be one of the oldest desserts in the country, with its roots in the Dutch spice trade. Spekkoek is grilled rather than baked and is built up in layers. Although the preparation process is time consuming, this cake remains one of the nation's favourites.
Oliebollen (oil balls!) are large round sugary 'donuts' (without the hole) and traditionally eaten during winter, particularly around New Year. Bags of oliebollen can be found in your supermarket, at the bakery and from food trucks at Christmas markets and are best eaten warm! Another wintertime 'sweet' are kruidnoten, little crunchy biscuit discs generously flavoured with cinnamon and nutmeg. Kruidnoten often come covered in chocolate and (thanks to the innovative folks at Van Delft) in various other coatings too.
Night cap
No winter would be complete without a glass of something to warm your hands and heart. Glühwein (mulled wine) is the order of the day–a heated red wine flavoured with a bunch of spices, fruits and cloves. Glühwein (made to varying recipes) is often found throughout winter in pubs and restaurants but a mug is often the most enjoyable at a Christmas market, a perfect remedy for those winter chills!
Want to read more about Dutch life and culture? Click here.
---
About the author
Tracey Taylor lives in Maastricht with boyfriend Dave and cat Little Tubbs. She is Irish, a blogger, foodie, radio host and aspiring photographer. @traceytaylor_nl @taylormade.theblog @littletubbs_nl @themaastrichtedition