ACCESS NL > Features > The power of a home-cooked meal
The power of a home-cooked meal
2022/10/18 | By Elizabeth Hewitt | Photo by Unsplash
Over the past decade, Thuisgekookt has proven that connections forged over food can fight isolation and loneliness, improve health, and build a community. We find out more about this foundation which is not only satisfying stomachs but also nurturing neighbourhoods.
Twice a week, a 28-year-old woman in Nijmegen delivers a meal to a neighbour who lives three streets away. The neighbour is a woman about the same age. The two have a lot in common but the recipient has a muscular disorder that makes cooking for herself difficult.
Through the foundation Thuisgekookt (home-cooked), she has arranged to get dinners from someone nearby on a regular basis. Years later, according to Thuisgekookt director Stéphanie van Gerven, the relationship that began based on food blossomed into a friendship between the two women.
Full of flavour
The concept of Thuisgekookt began a decade ago when the founder's husband kept commenting about the delicious smells coming from their neighbour's kitchen. Growing tired of her husband's constant remarks, she went next door to ask the neighbours if they would be open to sharing portions of a meal. The idea proved to be a good one and that initial meal exchange grew into an informal WhatsApp group for the neighbourhood.
Thuisgekookt has since grown into a foundation that helps connect those who are in need of a home-cooked meal with cooks who are living nearby.
"What makes our meals special is that someone has prepared them with love," says van Gerven.
As easy as pie
On paper, the idea is simple. When someone is cooking at home, they make extra portions and offer them to a neighbour. But the magic of Thuisgekookt is its ability to reach people in their homes who need a bit of connection or support. The meal arrangements made via Thuisgekookt have proven to be a valuable way to reduce feelings of loneliness and social isolation.
In the Netherlands, one-third of people over the age of 75 report feelings of isolation. During the extended lockdowns of Covid-19, loneliness grew across all age groups.
Social isolation can have an impact on an individual's health and on communities, and studies have shown that people who are isolated have a higher risk of physical and mental health issues – ranging from depression to cognitive decline – to heart disease and high blood pressure.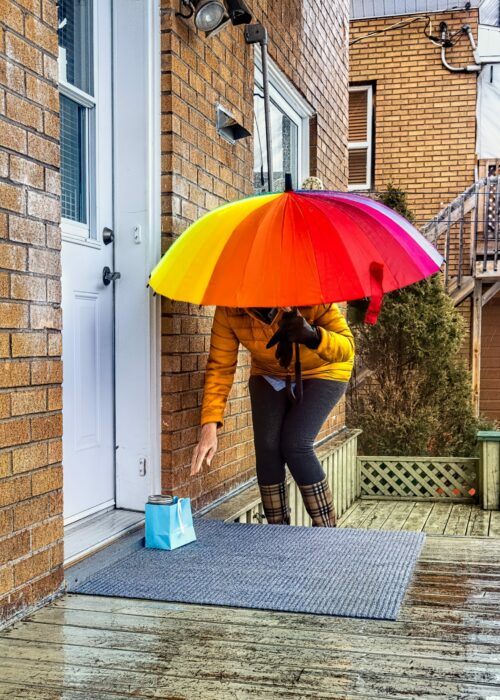 Well-seasoned
Over time, Thuisgekookt has begun putting more focus on partnering local home-cooks with neighbours in need of a meal on a more frequent basis, as opposed to a one-time only dinner. The organization is discontinuing its one-time online ordering platform as of September 2022.
Thuisgekookt is a small organization, explains van Gerven. By focusing on building "durable connections," the organization can have a greater impact.
Anyone in need of a regular meal for a longer spell can sign up. Although most recipients tend to be older people or those with a disability, the service is also available for those who are looking for support over a shorter timeframe, like someone who has recently undergone surgery or is recovering from an illness.
Food pairing
When the pandemic kept people isolated at home, interest in Thuisgekookt exploded. In 2019 – before Covid-19 changed the world – Thuisgekookt arranged 285 partnerships between cooks and neighbours. In 2022, Thuisgekookt is poised to set-up 4.500.
 Thuisgekookt matches aren't made at random. It's a careful process. According to van Gerven, it's almost like a dating service.
When setting up a connection, Thuisgekookt looks at what type of food recipients would like to eat, and what the home-cooks like to prepare. Sometimes recipients will specify that they enjoy a certain type of cuisine or indicate if they have a dietary restriction. Thuisgekookt interviews both the cooks and recipients, and finds matches living within 1.5 kilometres of each other. Meals only cost the price of the ingredients plus 10% extra going toward kitchen expenses, and another 10% to support the Thuisgekookt foundation. On average, a meal costs €3 – €6.
Kitchen connects
Research has found that Thuisgekookt makes a difference. By building connections, older people can live independently in their homes for longer. The programme is also linked to improving physical and mental health, and reducing the burden on aid workers.
Thuisgekookt provides much more than just a meal, according to van Gerven. It's about having someone who checks-in regularly and having somebody nearby to call when a difficult to reach lightbulb goes out. Many people who met through Thuisgekookt have even spent Christmas together or enjoyed other activities together.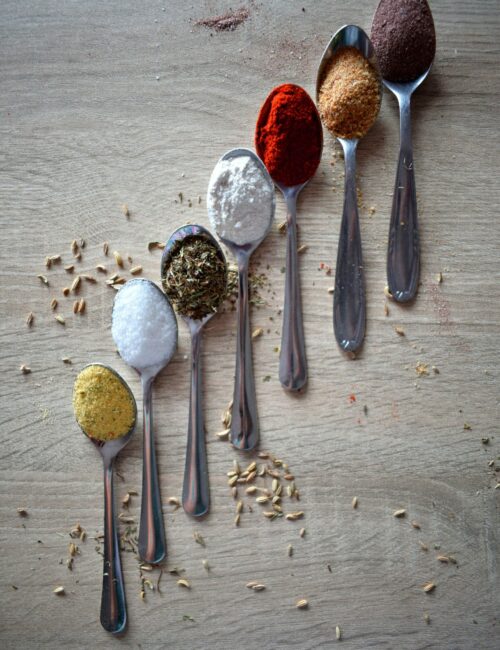 Community of cooks
Across the country, 20,000 people have signed up to be home cooks.
For anybody who is interested in getting involved, the most important thing is that they like to cook, says van Gerven, but they don't have to be an expert.
"We are not looking for top chefs," she says.
Many recipients look forward to the meal cooked by their neighbour as a special treat during the week. Meals are meant to be normal, healthy, and quality food – the type prepared for a favourite family dinner, not haute cuisine dining.  Dishes like traditional Dutch stamppot (stew) or a vegetable-filled quiche are good options.
Thuisgekookt welcomes cooks from different backgrounds who prepare various cuisines, and this can also be a great way for people new to the Netherlands to meet people in their neighbourhood.
Individuals who cook for their own dietary restrictions are welcome, notes van Gerven. Often meal recipients have particular dietary concerns, like gluten or lactose intolerance, so it can be convenient when they find a cook with a similar diet.
In new cooks, Thuisgekookt is looking for people who can prepare delicious meals on a regular basis over a certain period of time. One of the other top criteria is outside the kitchen. Cooks need to have time to stop for a chat.
Building social connections is key, says van Gerven.
"It gives somebody the feeling that they are worthwhile."
Did you know:
Thuisgekookt is currently available across the Netherlands, but the organization is particularly focused on making matches in 16 municipalities: Utrecht, Tilburg, Nijmegen. Arnhem, Haarlemmermeer, Den Bosch, Leiden, Westland, Delft, Amstelveen, Apeldoorn, Hengelo, Gouda, Velsen, Enschede and Nieuwegein.
Help is here:
ACCESS provides free referrals to professional mental healthcare support through the Counselling Service Network 
About the author:
Elizabeth Hewitt is an American freelance journalist based in Nijmegen. She reports stories about local solutions to big problems and loves exploring Gelderland by bike and by foot.