ACCESS NL > Features > Taking care of your business
Taking care of your business
2022-03-29 | By Steve Voyce
 

What is it like to start your own business in the Netherlands?
So, you've moved to the Netherlands, or you've been here for a while, and you've got a great idea for a business making and selling a new kind of left-handed scissors, or a self-heating teacup, or you simply want to set up as a self-employed web designer. But where do you start? As an international, away from your home country, things might seem overwhelming at first. 
But don't fear. The Netherlands is a great place to start a business. 
According to the Organisation for Economic Co-operation and Development in 2020 just over 17 percent of the workforce in the Netherlands was self-employed, and women account for 36 percent of the total number of entrepreneurs–a figure that has grown by almost half in the last five years.
Starting out

 
Alexandra Belicova, who works for StartupAmsterdam – an initiative by Gemeente Amsterdam – says that for anyone starting as a freelancer, "the Dutch Chamber of Commerce, the KvK, is the first step, where you register as an Eenmanzaak (one person business)." 
The KvK can also help entrepreneurs by walking them through which legal entity to choose, setting up in business, any legal and financial aspects, and potentially connect them to advisors and mentors, and will help non-EU entrepreneurs. 
The co-directors of online business managers Blue Ninja Business Support, Louisa Stewart and Julie Taylor agree, "the KVK website is really useful and has lots of good content. We also run a Facebook group of over 250 entrepreneurs that support each other as it can be quite confusing and lonely starting up on your own." Blue Ninja helps businesses ready to expand, provide advice and guidance, and support the implementation of changes. 
Allyson Kukel, founder of Rooted in Calm – which helps people and organisations on their journey toward cultivating a deeply authentic, calm life–got help from a business coach. "Setting up a business always takes longer and is often more difficult than you envision," she says. "I had to do a lot of re-working. In retrospect, I should have got my business coach sooner." 
Paul Fitzpatrick of Bike & Bite, which takes travellers on delicious food tours in Rotterdam and Delft, says "if I did it all again I would look for a really good bookkeeper and discuss all the ins and outs of the business finances."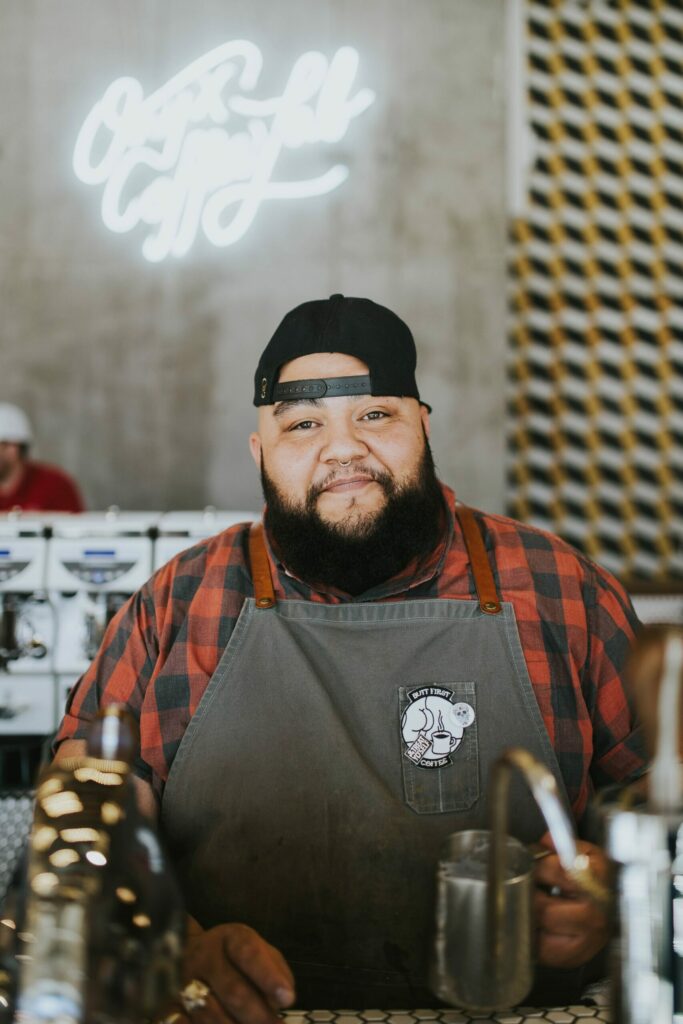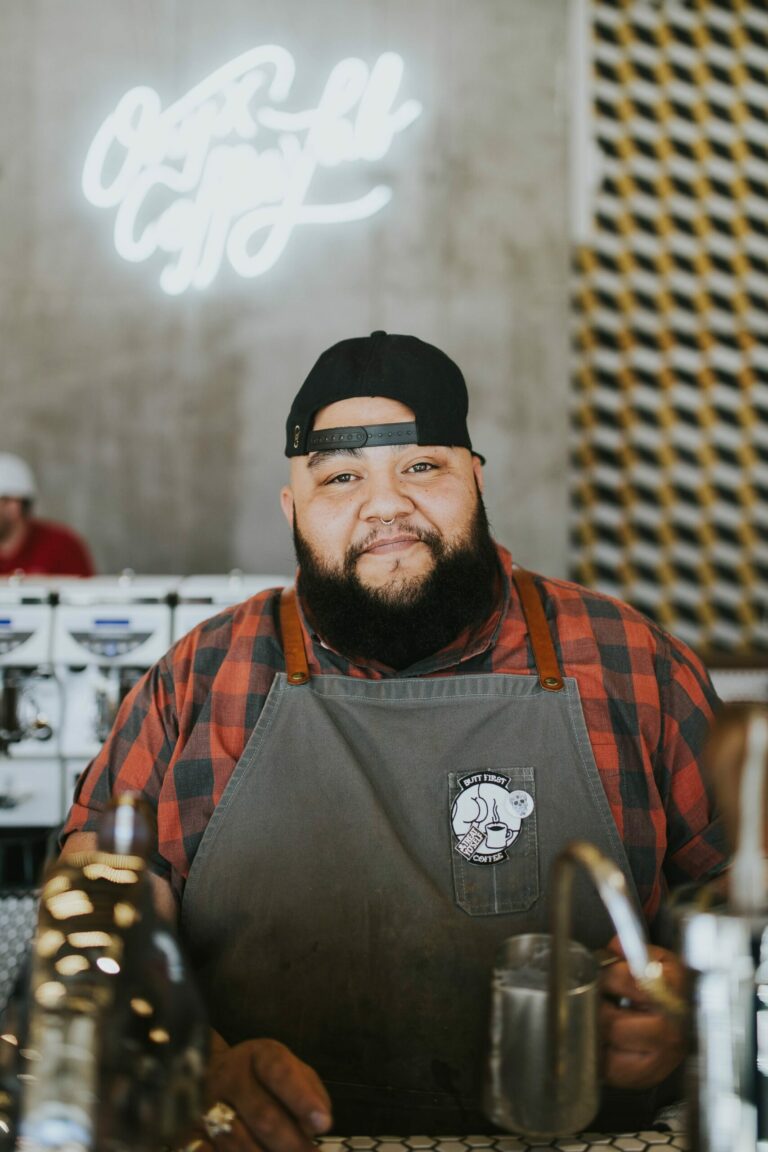 ---
Going it alone? 
KvK – The Chamber of Commerce (KvK) is the official and independent administrative body for businesses, and has lots of advice and inspiration in English
Government information for entrepreneurs – The Dutch government has comprehensive, and regularly updated, information about starting a business here
ACCESS – Find answers to all your questions about starting a business in the Netherlands here

---
Before you begin
While everyone setting up a business in the Netherlands needs to register it with the KvK, Belicova says "you can do a lot before that.
Develop a business plan, and find partners-in-crime in love with the idea to help you build the business. Start small, test your concept, focus on serving the first 100 customers, don't think about revenue immediately, invest in an online presence and start building momentum."
"At StartupAmsterdam we curate lists of relevant hubs, communities and events for people who are thinking of starting a business in Amsterdam," says Belicova, "to get a feel of the local scene and get more connected before actually taking the plunge. For Kukel, creating her website got her going, but while prepared, she was still surprised by "the amount of work being a one-woman-show would be."
Getting a break

 
Kukel says, "give yourself a break, you are going to make mistakes and get things wrong, and that is okay." She grew up in California, has lived in seven countries across three continents, and now resides in Leiden where she set up her business a year ago.
"It was hard, but I would definitely do it all again," she says. 
"At the beginning clients came to us via word of mouth, which was excellent," say Stewart and Taylor, natives of Australia and England respectively. "In 2020 we were lucky enough to secure one of the Starters International Business coaching vouchers paid for by the Dutch government (RVO). The coaching helped us make our offering more understandable and our coach nominated us for our first award– NBCC Entrepreneur of the Year Award, which we were runner up." Blue Ninja also received free marketing support from Team Horizon based in Leiden. 
Kukel got support from the Women's Business Initiative International, Leiden Expat Centre and attended "every free Facebook, LinkedIn or Zoom session I could and collected a great deal of information." Fitzpatrick "benefited from taking part in entrepreneurship workshops organised by our bank." 
The paperwork

 
The Dutch startup visa scheme makes it possible for ambitious entrepreneurs from outside the EU, EEA or Switzerland to apply for a temporary residence permit for the Netherlands. It gives entrepreneurs one year to get their innovative business started. Applicants need will need an innovative idea, enough funds to prove they can stay in the Netherlands and a startup visa facilitator who will 'vouch' for their business idea and business plan. The Immigration and Naturalisation Service (IND) ultimately decides whether a non-EU founder will get the visa. The visa can get extended based on growth metrics the business is showing, so non-EU entrepreneurs need to work a bit harder to run a business. 
However for non-Dutch but European entrepreneurs, the process is fairly straightforward–everyone, of course, needs a citizen service number (BSN), and the KvK or government websites can help with any other paperwork (see sidebar). 

Learning the language

 
While it's not a necessity to speak Dutch to start a business here–particularly if your product or service serves a mixed, non-location-specific userbase–it is definitely an advantage. All legal paperwork, and any other supporting services from renting an office to getting a bank account, will be in Dutch. "Having at least one person who understands Dutch on the team," says Belicova, "is definitely an advantage." Kukel agrees, "At least in the long term, speaking Dutch is a necessity." 
There is always room to expand into the local market, though. "We focus on the English speaking market as we're not native Dutch speakers," say Blue Ninja, "but we have just signed up our first Dutch client and we're looking forward to working with her." 

Why not?

 
The Netherlands has many government and local organisations to help businesses in all stages of their journey, "their expertise can help you shape your business idea better," says Belicova. 
Kukel found herself made redundant "at the start of the pandemic and I thought it was the right moment to strike out on my own." She hasn't looked back. Fitzpatrick is "still loving it," and Stewart and Taylor say, "if you have a great business idea, you have your finances in place and you know people will buy your product or service, just go for it, get started!" 
About the author

 
Steve Voyce has lived in the Netherlands for over 20 years and for the past 11 has been self-employed. He would recommend it to anyone.