ACCESS NL > Features > Self Sentencing
Self Sentencing
2023/04/37 | By Katarina Gaborova | Photo by Eric Ward
Exploring the topic of guilt and how we can often be our own worst enemy when we allow the "guilt police" to take over.
It was a cold rainy day in the Netherlands when I found myself thinking, "I am finally getting used to this weather". One might even say I enjoy it. These are the days that remind me to slow down and take things easier. I also found a self-compassionate way to justify drinking my favourite hot chocolate.
As I was deep in thought, a client rang the bell of my practice. I opened the door, and Tatiana (let's call her Tatiana) rushed in. She removed her bicycle rain suit–if you live in the Netherlands, you'll know what I'm talking about–and approached her usual spot on the couch.
Art of being human
Breathing out with a sense of relief, she was ready for the session and began updating me on her busy week. Tatiana confessed she had reflected on our previous discussion and tried to get in touch with some of her feelings from the emotion wheel I had shown her.
"It only made me realise I feel guilty most of the time," she says. "I feel guilty for taking my son to school on a bicycle in this terrible weather. I feel guilty for eating chocolate while on detox, for buying this expensive scarf when I haven't worked for the past three months."
I nod kindly as she continues.
"And don't get me started on how guilty I feel about my parents," she adds, "here I am living in the Netherlands while they're getting older and need more help back in my home country. And hearing how guilty I feel makes me feel even more guilty for feeling that way. Why do I have these feelings? Why can't I enjoy things that are supposed to be fun?"
State of mind
As Tatiana and I sat together, I pointed out how brave she was to feel and express some of her deepest emotions and–as confronting as those emotions may be–they are part of being human. In fact, human beings experience approximately five hours of 'guilty feelings' per week, on average. But guilt actually has an important positive function in our society. "I get the human part," Tatiana says, almost angrily, "but a positive function?"
It's an emotional state that confronts humans with a conflict of having done something against one's own beliefs. Somewhere deep within us, we believe we should not have done something and vice versa. Such feelings are uncomfortable and cause distress, yet it also supports social order by policing our conduct and morals. It also promotes relationships.
"It reinforces us to repair certain damage or pain we may have caused to others and is also connected to empathy and wanting to behave in a less self-centred manner," I remark with a warm heart. "Can you see how it could be viewed as an important and positive part of the human experience?"
On patrol
How is guilt a 'police officer' in terms of our conduct, the protection of social connections, morals, empathy, and being a part of the human experience? And how does excessive guilt interfere with our well-being and day-to-day life e.g., worrying about things that did not happen or are outside of our control, feelings of anxiety, insomnia, etc.?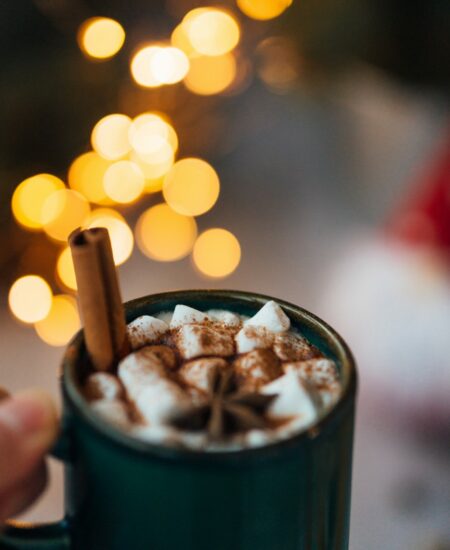 Choose you
In our session, we evaluated and identified thoughts and feelings by exploring the following themes/questions, which may be helpful when feeling uncomfortable guilt:
• Does the guilt (your inner police) have a benefit or is it excessive and overwhelming?
• What is the root cause of the guilt?
• Can you identify any regrets?
• Was the experience beyond your control? If so, what would help to accept it e.g., practising mindfulness, self-forgiveness, self-compassion etc.?
• Can the situation be repaired? If so, how e.g., providing help, an apology, showing remorse, providing comfort to others etc.?
• Can the situation be re-framed and seen as guilt having a protective role? If so, what was its role?
• Knowing what you know now, would you do things differently?
• What were the lessons learned?
Reaching out
Once these questions were explored and addressed, whatever was not within Tatiana's 'span-of-control' led us to surmise that certain actions–if not conducted maliciously–do not make us 'bad humans'. And just as we send love to family and friends, care for others and show respect and kindness, guilty feelings will pass eventually. We can however gently speed up the process by directing some of that love, care, kindness, and respect towards ourselves.
As you read this, perhaps you are having feelings of guilt toward someone you care about… if yes, I would gently urge you to put a few special rituals in place–even simple things like enjoying a hot chocolate while practising a self-compassionate guilt-free moment… just like I did on that cold rainy day in the Netherlands.
Did you know?
An emotion wheel is a circular graph depicting the range of human emotions and how they relate to one another. Wheels have eight core emotions: joy, fear, surprise, anger, trust, sadness, disgust, and anticipation.
If you are in the need for support in your 'mental well-being', ACCESS can provide help through a referral within its Counselling Service Network. You can also contact an on call Counsellor either by phone, or by clicking here to fill out a form which will be sent directly to the on call counsellors.
About the Author:
Founder of K.G. Psychological Services, author of "V!VA Tools for well-being" and "SEE BEE TEE", Katarina lives in Den Haag with partner Maylon, daughters Monique and Mia, and pomeranian, Monika. More at: katarinagaborova.com | psychologistinthehague.com