ACCESS NL > Features > Netherlands: Pioneering food innovation
Netherlands: Pioneering food innovation
2020-12-12 | By Tracey Taylor
While the Netherlands may be a relatively small country, it is a big player in food production and consumption innovations.
Earlier this year, Amsterdam found itself on the Top 10 list of best vegan cities in the world. Within the Netherlands, the capital is closely followed by Maastricht in South Limburg in terms of restaurants and take-aways offering vegan and plant-based dining options and meat-free menus. But this is not the only way the country is showing change in the way we look at, purchase and consume food.
"If we take care of nature, nature will take care of us" Sir David Attenborough
A strong sentence that reads so true. But in these days of food wastage, cheap produce and over-farming, are we really taking care of nature?
2020 has been influenced by Covid-19 restrictions and the impact that this virus is having on all aspects of our lives. Perhaps one upside of this, however, is that humans have somehow 'turned' and begun to look to nature once again. We are spending more time in nature, adopting animals from rescue shelters, changing our eating habits, buying more fresh food, growing our own vegetables and generally reconnecting with a simpler way of life and a more sustainable way of living.
For many there is a new hunger for change, and, whatever the cause, it is still a positive change and a move in a better direction.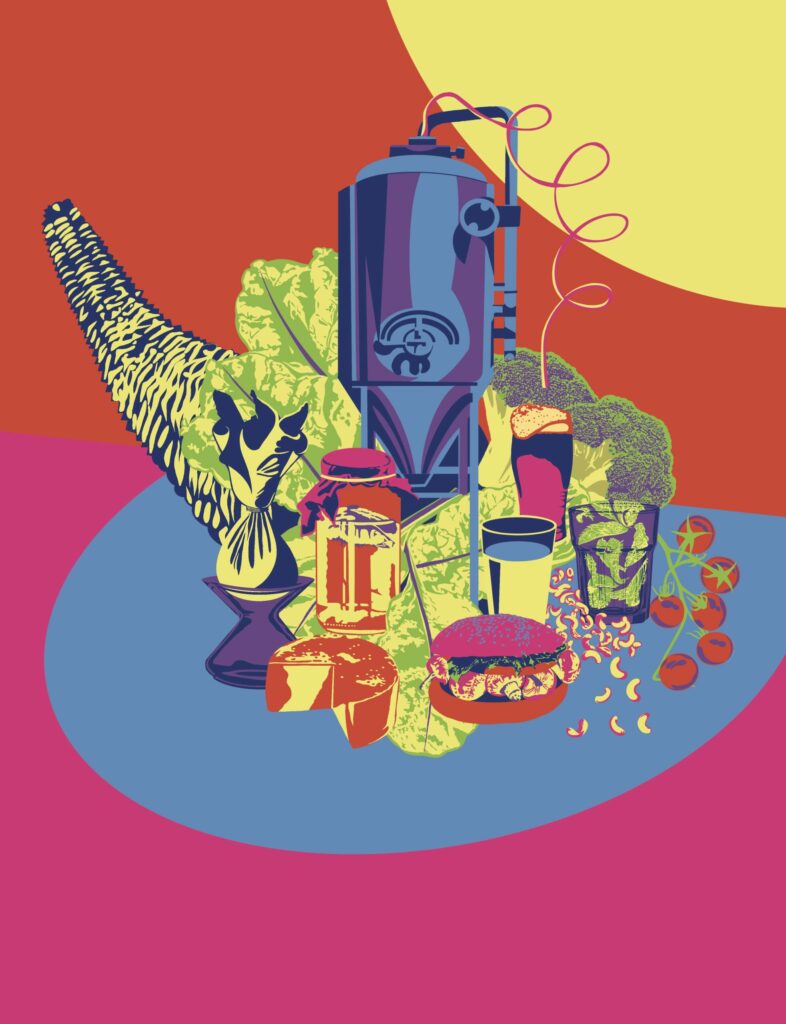 You are what you eat
Many Dutch farmers and food companies are looking at more innovative ways to approach food production. Supermarkets are offering more and more vegetarian and vegan alternatives alongside foodstuffs that come without plastic packaging.
Ekoplaza was recently voted the healthiest supermarket in the Netherlands following a two-year survey conducted by Questionmark for Superlijst gezondheid 2020 (the Health Super-list 2020). Ekoplaza is all about organic food and supporting a healthy lifestyle. They believe that the soil is everything and if we treat the earth well, it will yield healthy, tasty produce that is rich in nutrients and flavour, food as it was intended to be, as it were. This is coupled with a fair price for farmers, growers and producers.
But beyond the merits of this supermarket chain, many other interesting innovations in food are happening here in the Netherlands.
Meet the new meat
"If we all had a largely plant-based diet, we would need only half the land we use at the moment" Sir David Attenborough
In 2013, Scientific Officer Mark Post (who would become Chief Scientific Officer of Mosa Meat) unveiled the world's first hamburger–the Mosa Burger–made by growing cow cells, rather than slaughtering an animal. The burger was the result of many years of research at Maastricht University and the aim was to create a sustainable, healthy and animal-friendly approach to food.
Following the success of the Mosa Burger, the team went on to create Mosa Meat in order to commercialise "clean meat" and be pioneers in a kinder way of making beef. It is very exciting to see what will come from this firm next.
Dutch company De Vegetarische Slager (The Vegetarian Butcher) also has a rather inspirational story. Jaap Korteweg is a ninth-generation farmer and the founding father of the company. He developed 'innovative meat substitutes with the help of top chefs' and went back to the land by seeing the poential of the 'protein rich and organic lupine (a legume alternative to soy) in Dutch soil.'
De Vegetarische Slager offers a range of foods that are as impressive as they are extensive. Consumers can choose between meat-free burgers, sausages, chicken, meatballs, bacon, sausage rolls, and the much-loved Dutch bitterballen and kroketten. The company has gone from strength to strength over the past ten years and their products are available at supermarkets across the Netherlands and in 25 countries around Europe.
This company is a true revolution in the world of plant-based food and has been chosen as the 'coolest Dutch brand!'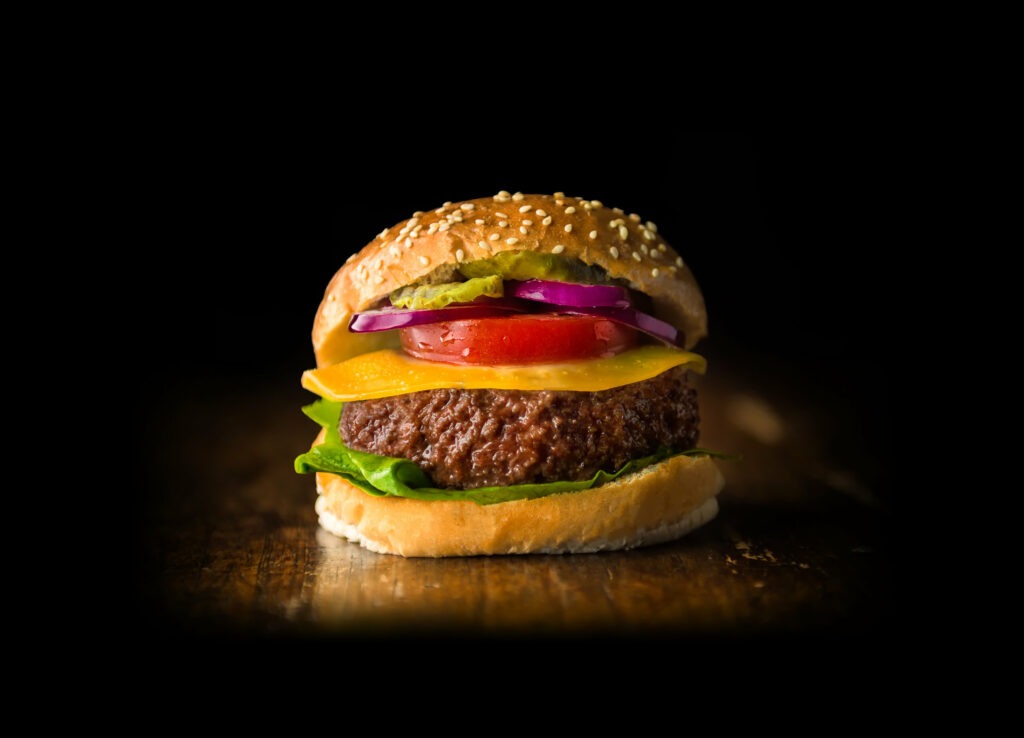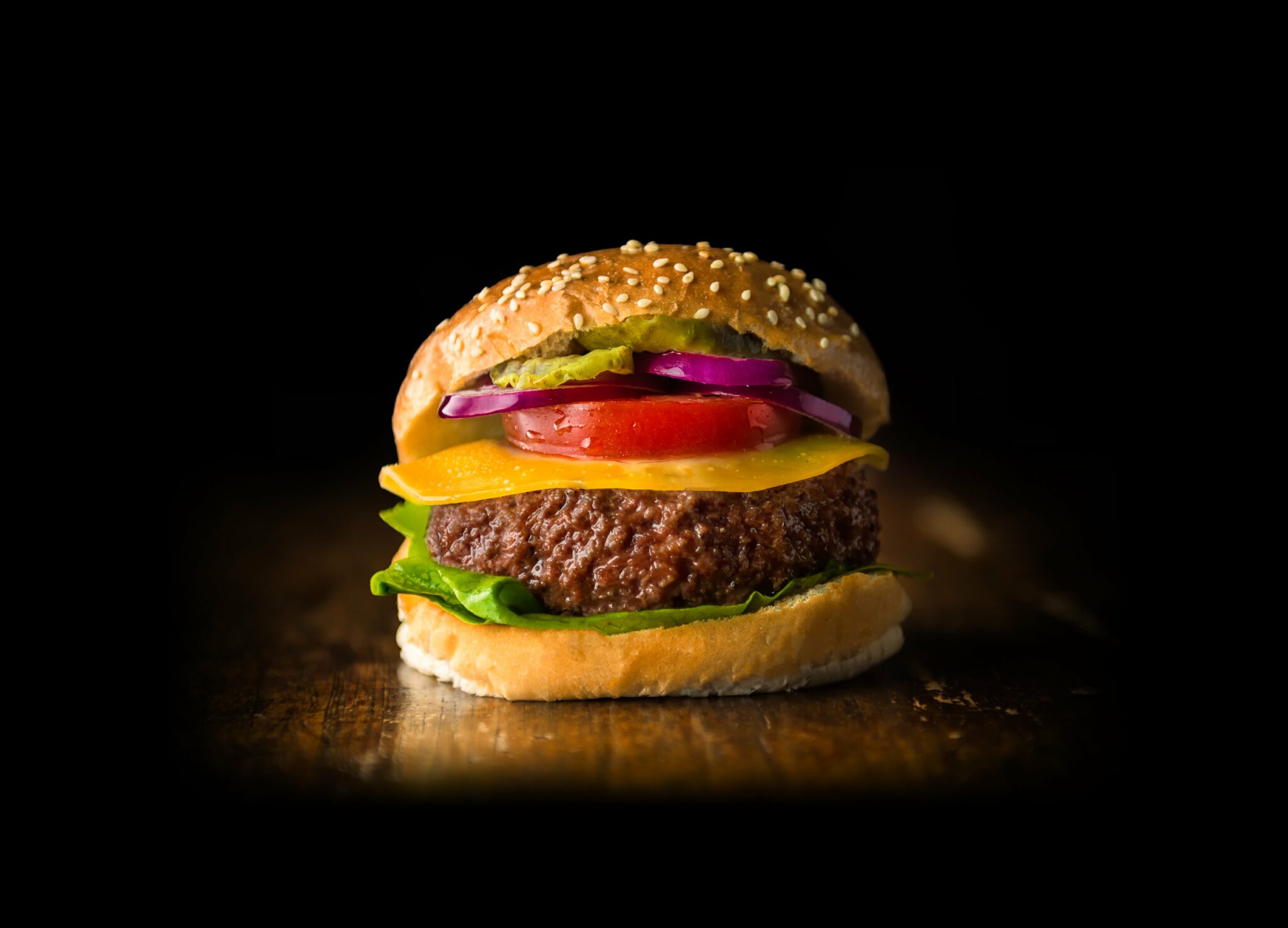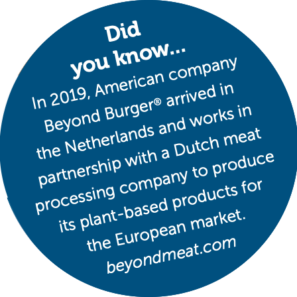 Yes please, to cheese!
The Dutch have long been known as producers of fine cheeses–most famously Gouda, Edam and Leerdammer–and you will most likely find some form of cheese in every home in the country.
While most of the cheese found in our supermarkets tends to come wrapped in plastic packaging and it is possible to recycle the plastic, even so consumers are looking for better (more sustainable) choices. An increase in farmers' markets around the country– where you can buy fresh whole or sliced cheese in a paper packaging or its original wax–is certainly helping the cause. Many consumers are also bringing their own containers to take purchases home.
There is also a booming market that is vegan Dutch cheese. Willicroft, based in Amsterdam, works with nuts and tofu, and their vegan cheeses are packed with goodness. You would be hard pushed to say that their cheese is not the 'real deal'.
Although some might argue that a cheese is not a cheese if there is no milk included, is does seem that there is a new hunger for vegan cheeses–even in the most traditional of Dutch homes – and Brad Vanstone, founder of Willicroft, is definitely on to something.
A little foraging is good for the soul
It might sound like something of myth and legend, or at least from distant history, but it appears there has been a recent surge in the number of folks searching for food 'in the wild'.
With the shift toward wanting a more sustainable lifestyle, the process around foraging is fast becoming a popular trend, and something most of us will need to learn from scratch to ensure we are gathering 'safe' foods.
With Covid-19 playing such a role in our lives these days, simple things like grocery shopping can take on new challenges. So, it stands to reason that being able to grow your own food or indeed, have the skills to forage are becoming more and more desirable.
If you are based in or around Amsterdam, why not check out the website of Lynn Shore. It is a great source of information, and Lynn also offers guided foraging walks and online courses. A key component for Lynn is allowing individuals to feel confident about foraging and to learn how to search and gather food in a responsible way.
Staying afloat
Did you know that Rotterdam has the world's first floating farm?
An offshore dairy farm, built right in the middle of Rotterdam's Merwehaven harbour, aims to help the city produce more of its own food in a sustainable way. The farm intends to reuse and recycle everything–even their cows are fed with leftover grain from local breweries and grass cut from nearby sports fields.
With a key focus on animal welfare, sustainability and innovation, the aim of the floating farm is to produce good, healthy food in the city, for the city dwellers. It is all about reducing food waste and cutting down on how far food must travel. Bringing the farm back to the city as part of a 'clean, liveable and conscious city transformation.'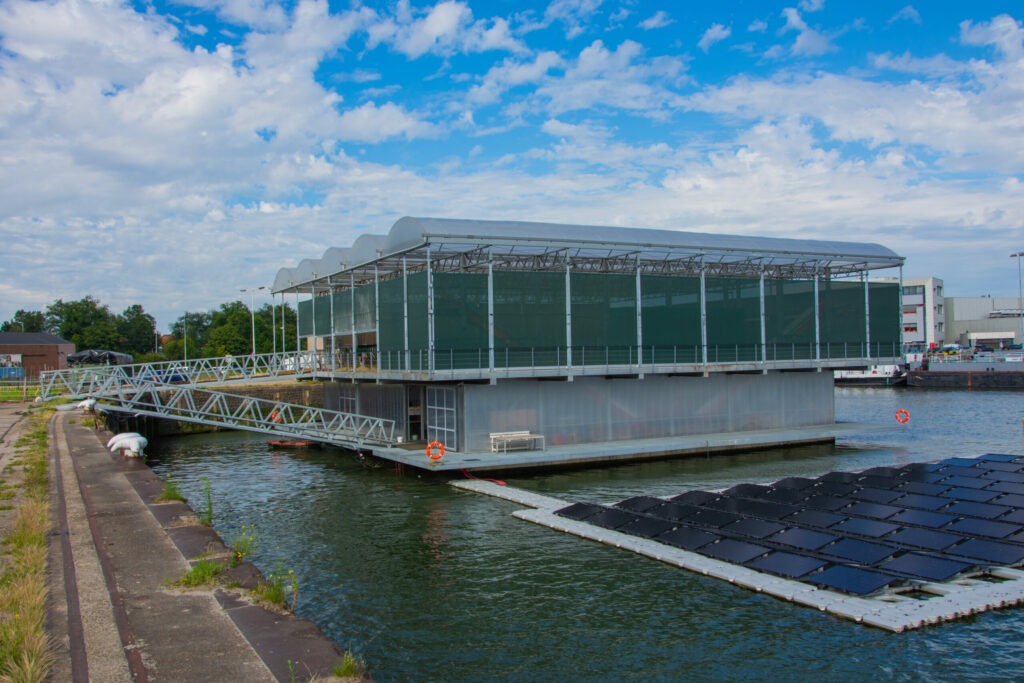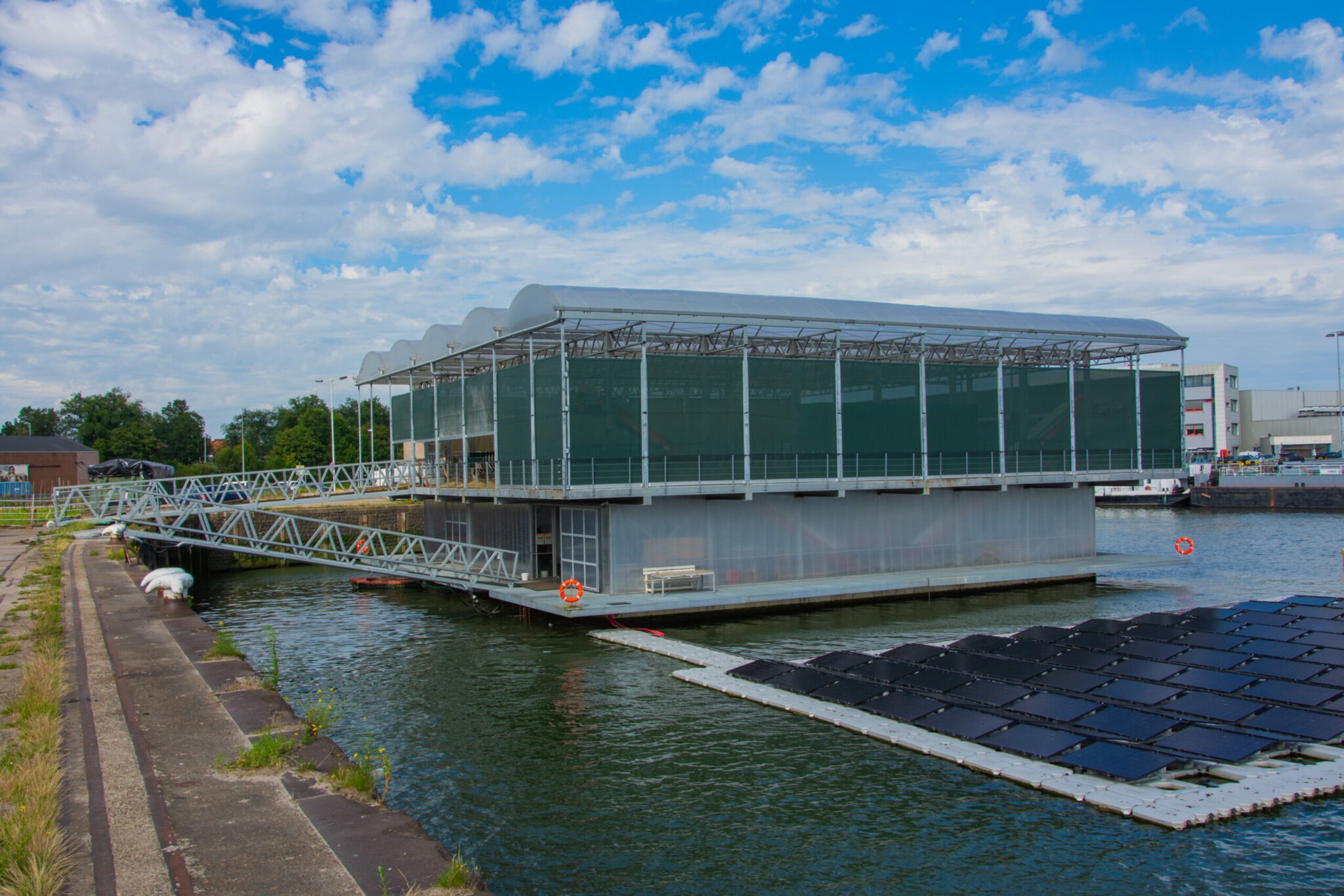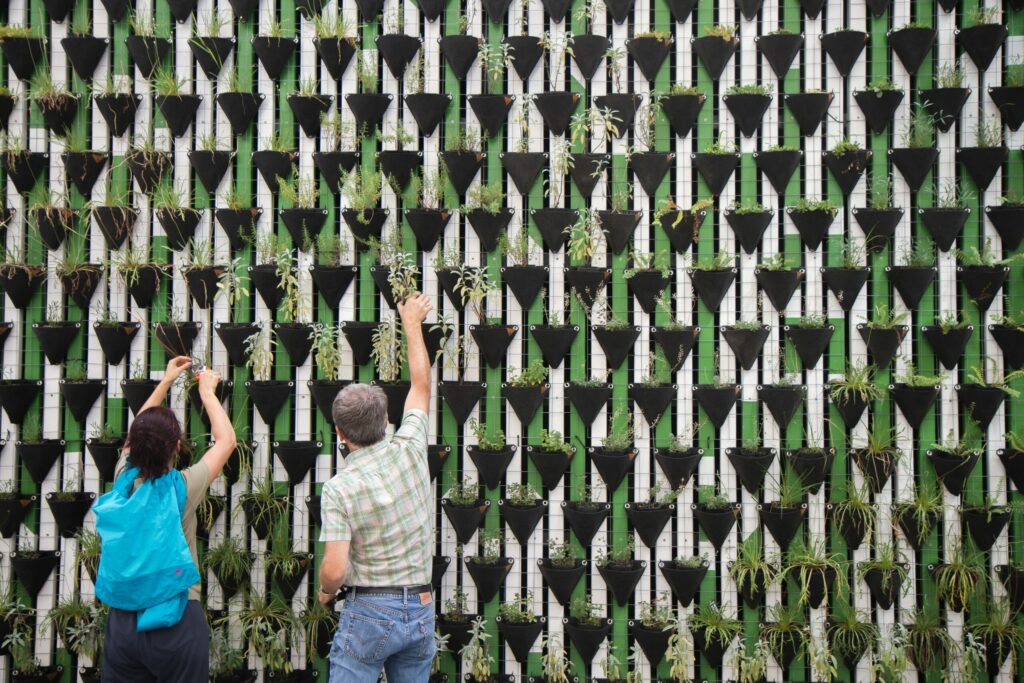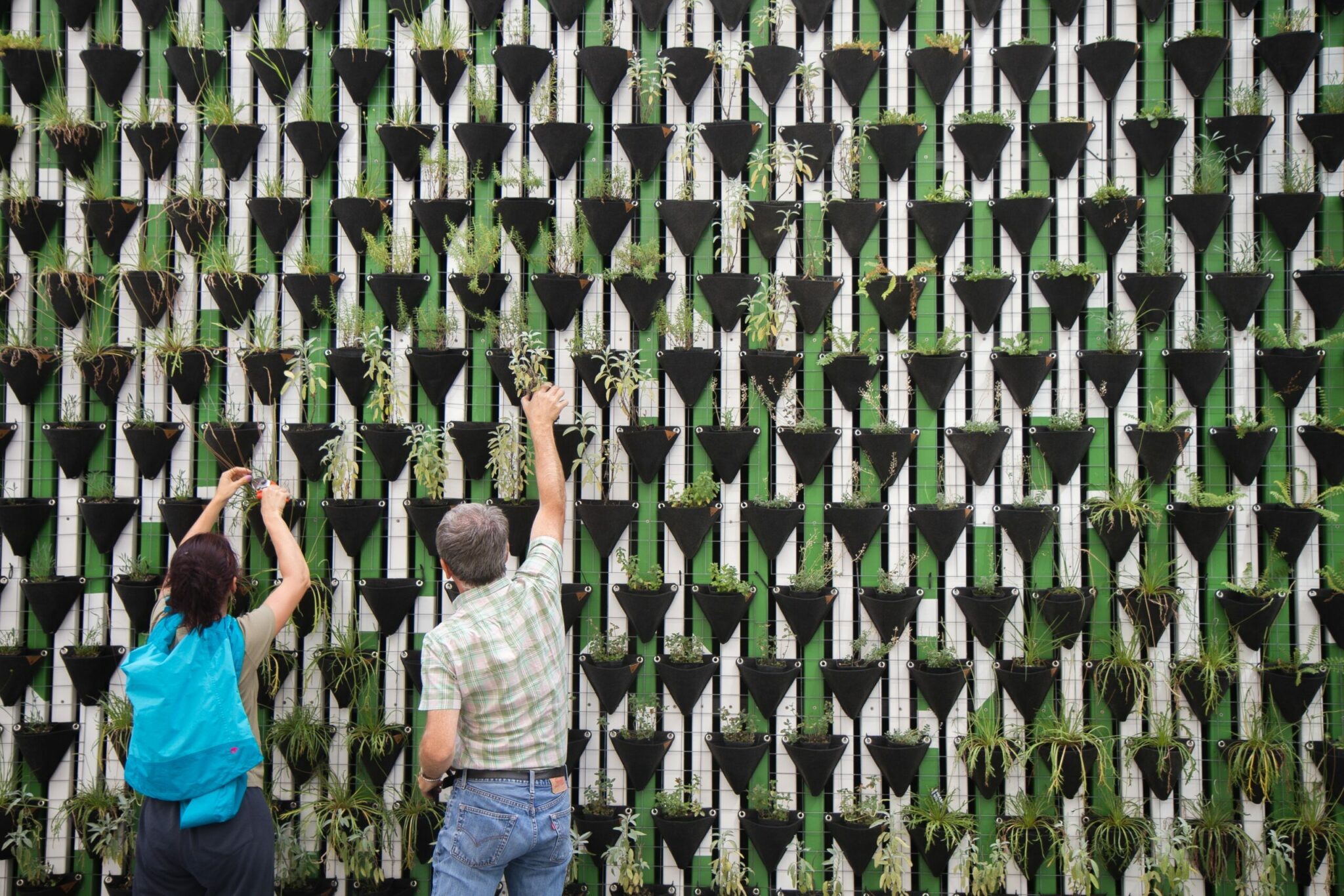 Small country in a global world
"To restore stability on our planet, we must restore its biodiversity, the very thing that we have removed" Sir David Attenborough
It is probably not a surprise that the USA is the largest food exporter in the world, but according to National Geographic the Netherlands is the globe's number two exporter of food, as measured by value.
Dutch farming and farming practices have become strikingly innovative over the years – and duly recognised as so – and all the hard work and outlay that have been invested is certainly starting to pay off. In fact, our nearest neighbours Germany and Belgium are the largest international consumers of Dutch bio-products.
But it doesn't stop there. Despite the agriculture/food innovation scene in the Netherlands being one of Europe's most flourishing successes, Dutch farmers, growers, producers and inventors are always looking to the future. The industry remains hungry to find new ways to further improve their approach to sustainability, the avoidance of food waste, biodiversity, recycling and farming techniques.
Most recently the Netherlands has seen an increase in urban, indoor, farms where produce is grown vertically on stacks of shelves under ultraviolet lights. The Netherlands is also using its universities– particularly Wageningen which focuses on 'healthy food and living environment'–to research ways to revolutionise food production and sustainable farming.
So, although the Netherlands may be a comparatively small country, it is quite the big player on the world stage when it comes to all things food, and those orange hearts for which the Dutch are famous for are in fact, rather green.
Click here to learn more about Dutch food in our Winter 2020 magazine.
About the author
Tracey Taylor lives in Maastricht with Dave and their cat, Little Tubbs. Tracey is Irish and an aspiring photographer. She also writes a blog and hosts a weekly expat radio show
@traceytaylor_nl | @taylormade.theblog | @littletubbs_thecat | @themaastrichtedition