ACCESS NL > Features > Movie Review: De Marathon
Movie Review: De Marathon
2021-10-05 | By Giulia Quaresima
Can the Rotterdam Marathon be run by four out-of-shape and lazy guys? This pretty improbable task is told brilliantly in Diederick Koopal's movie De Marathon, available on DVD and Prime Video with English subtitles.
What happens when sport and cinema meet each other?
Often in movies, sport has a strong social value– bringing to screens social redemption, rigour, effort and dedication. The message of sport spread through cinema is a counteraction to discrimination and violence–to promote fair play, respect for others, legality, and team spirit.
And sport, like cinema, brings fun of course! A movie can get us to laugh, cry, scream, cheer, push to renew a gym membership or even finally leave the couch and participate in a sport ourselves. This is what happens in De Marathon.



The story
De Marathon is a movie about a group of four underdogs who decide to participate in an apparently impossible sporting event and get further than expected. The plot takes place in Rotterdam where the four friends have a small and close to bankrupt garage. Leo, Nico, Kees and the owner Gerard formulate a crazy plan to make money by being sponsored to run the Rotterdam Marathon.
There is of course an obstacle–they are all out of shape, lazy, smoking, beer-drinking and cake-eating idlers who get no more exercise than opening the fridge. They must push themselves to train for six months to finish the 42 kms. Their sponsor put in a condition–all four must finish or Gerard will lose the garage.
Youssef, the garage's employee, has the difficult daily task of training the four men. At first unsuccessful, he persists and manages to motivate them to feel part of a common project.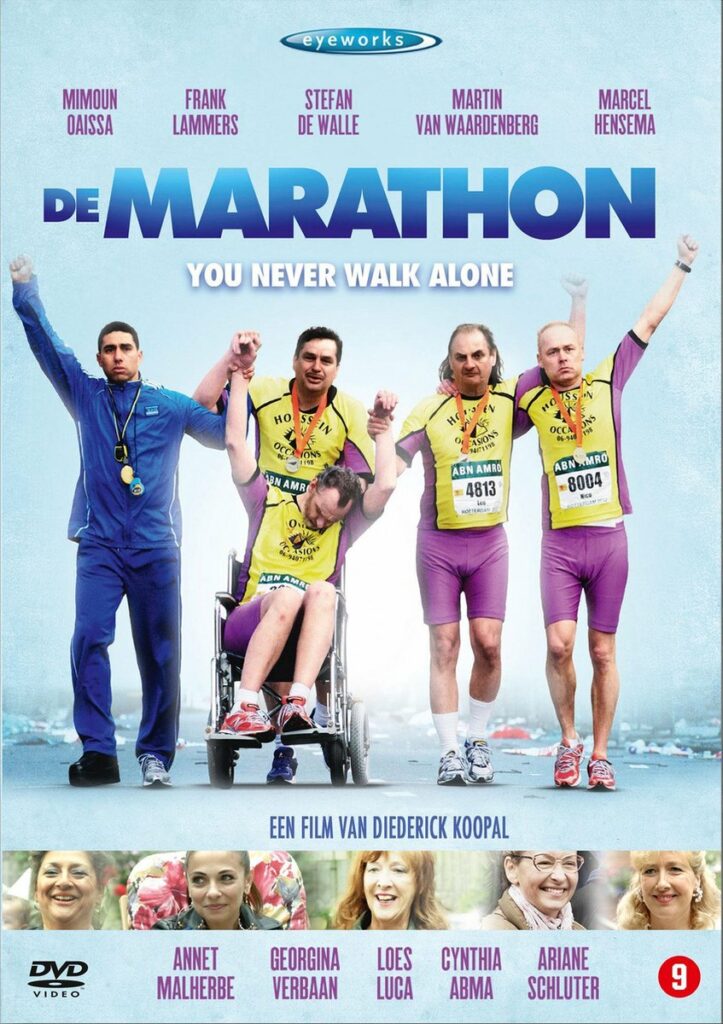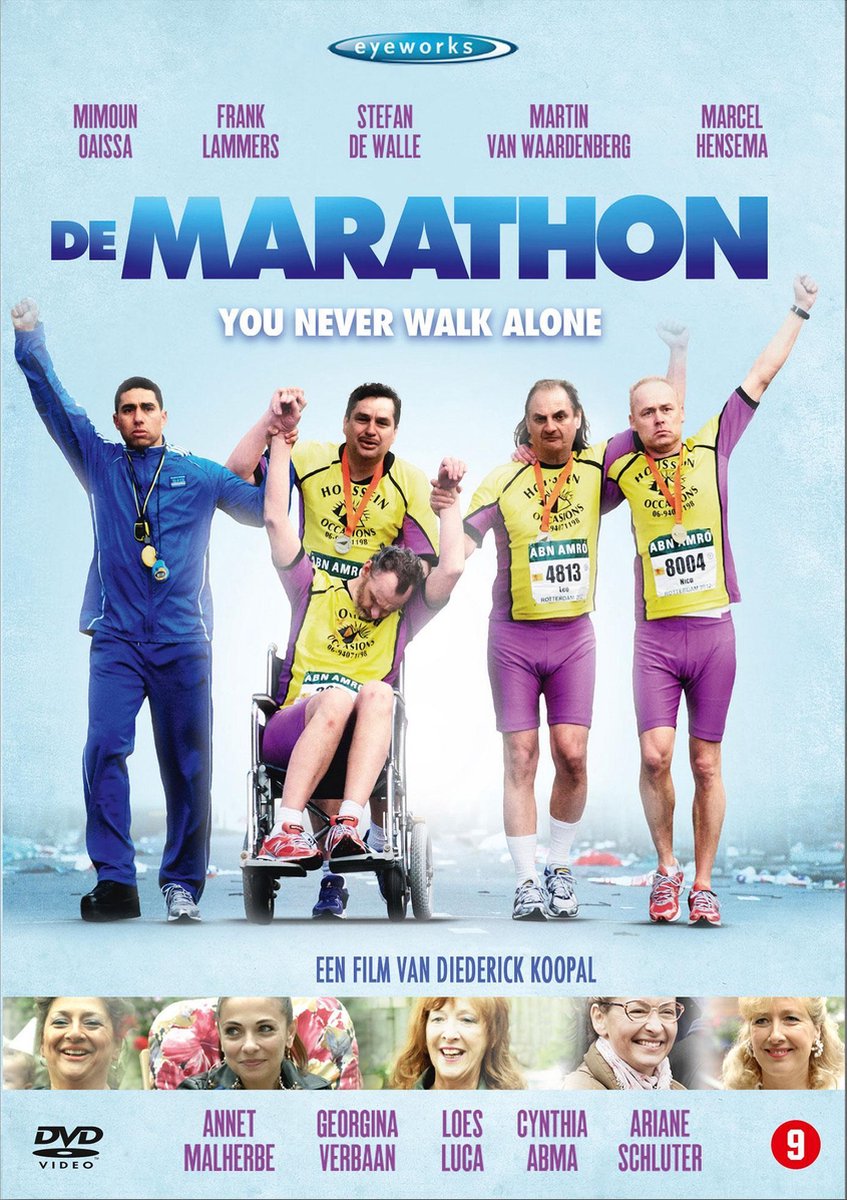 ---
Run for your life
De Marathon, directed by Diederick Koopal. Running time 1h 47min. Available to buy or download.
Koos van Staveren is the owner of the garage Garvak where they shot the movie. In January 2017 the movie became reality when Koos van Staveren was diagnosed with cancer and his garage was threatened with bankruptcy. Instead of running a marathon, the makers and cast of De Marathon organised a benefit evening to raise money for Koos. They raised almost €9,500 for the garage.
Once you've watched De Marathon, you might be curious about other Dutch movies featuring sport. If so, there are some other great ones to choose from. Why not check out All Stars, Black Meteor, and In Orange.
---
The film
De Marathon was Diederick Koopal's debut in 2012 for Kaap Holland Film BV. In 2013, at the Netherlands Film Festival (De Gouden Kalf ) the film received the Audience Award and the Prize of Dutch Film Criticism.
In 2017 the movie was adapted for theatre as a musical, directed by Job Gosschalk and premiered in Rotterdam's new Luxor Theatre, followed by performances across the country.
Koopal balances the movie between comedic and dramatic aspects–a socially realistic spirit combined with smiles and tears. At first, the movie portrays the main characters as rude racist, misogynist, misfit, slackers–definitely not the heroes of a classic sport movie!
But here the film stands out–it digs deep into their darkness, revealing how difficult and uncomfortable their private lives are. The challenge brings them to explore their weaknesses, to push themselves way beyond their physical and mostly mindset limits, until they learn to respect the others, to build a team spirit, to reconnect with their true relationship and much more. Which I don't want to spoil.
These transformations originate in sport, from its characteristics and strengths–fatigue, dedication, purpose, forcing you to pull yourself back, to improve your self-esteem, and to enhance social and community bonds.
So, at the end, it is an enjoyable movie where you'll be pleasantly surprised by the focus on characterisation rather than achievements. De Marathon shows how complex subjects such as integration, family issues, self-acceptance, and illness can be well-handled even in a comedic sport movie. Recommended!
Want to read more about Dutch Life and Culture? Check out this article.
About the author
Italian native Giulia Quaresima lives in The Hague and has been writing for ACCESS since 2019.