ACCESS NL > Features > Liberation Day: Remembering and celebrating
Liberation Day: Remembering and celebrating
2020-05-04 | By Anuja Tipnis-Randive and Nancy Kroonenberg
For 75 years we have been free to live as we want to. That is something to cherish, to protect and to pass on to others.
Throughout the past autumn and winter, many events remembering liberation and celebrating freedom took place across the Netherlands. Unfortunately, the scheduled events for this spring and summer have been cancelled. However, there are numerous permanent locations to visit (once they have re-opened), including programs and events to commemorate and celebrate from the comfort of your home.
The National Remembrance on Dam Square will be broadcast LIVE today at 7pm on NOS! Remember to tune it. There will also be a number of programs to follow including a liberation special at 8.35 pm tomorrow on NPO 1 (to replace the annual May 5 concert).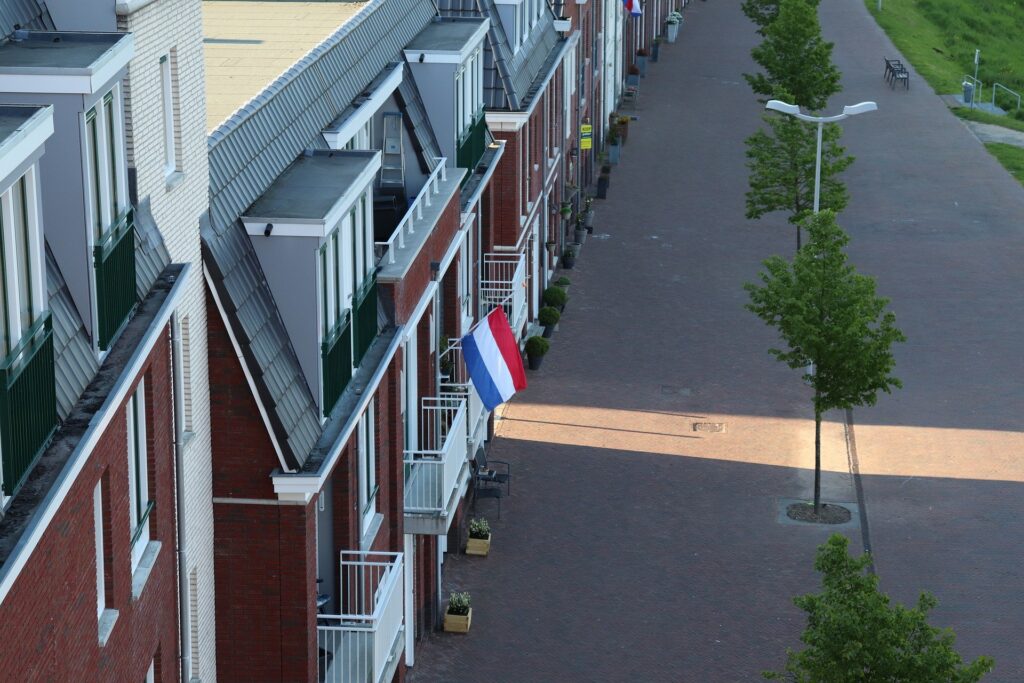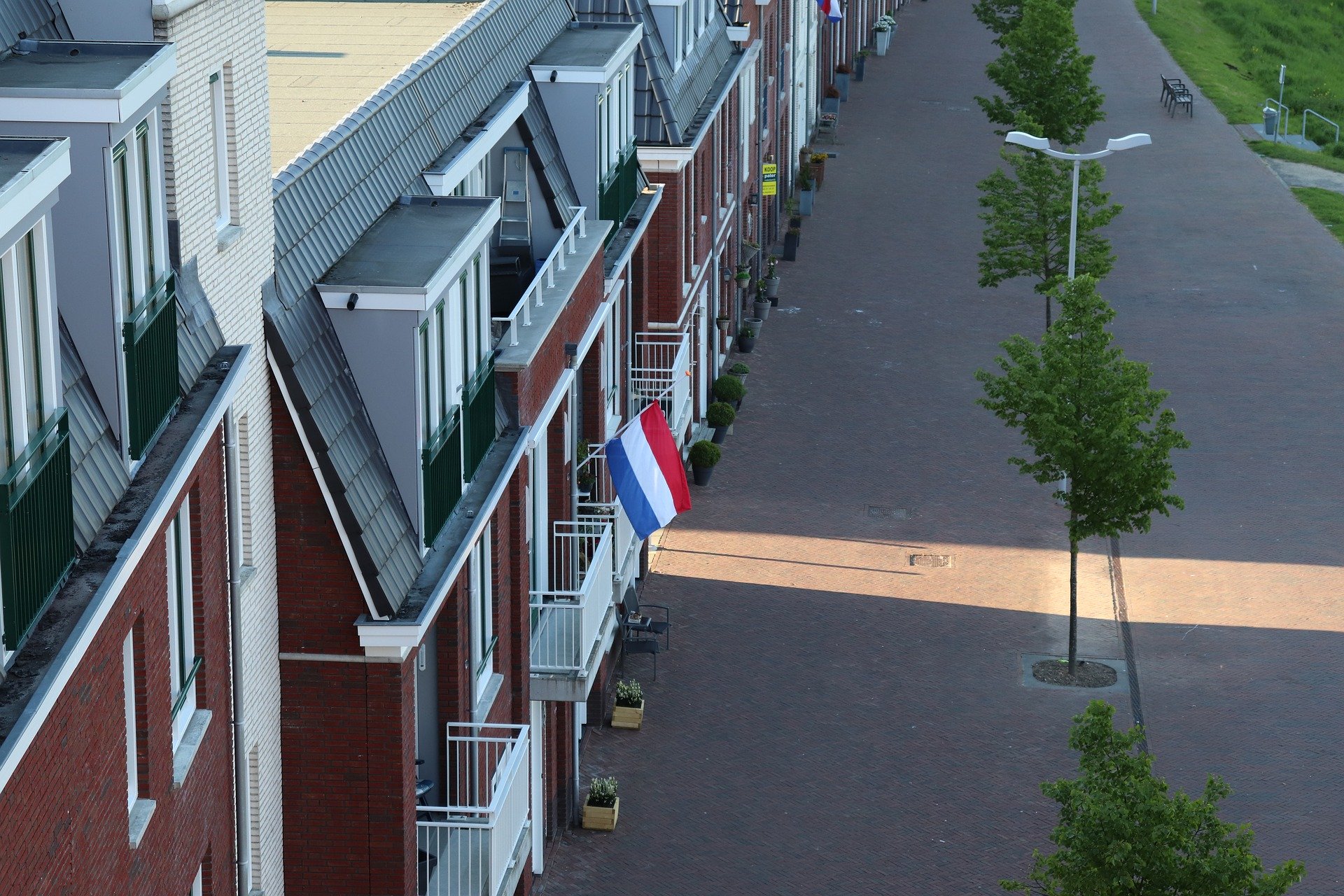 Verzetsmuseum Junior – Junior Resistance Museum
Step back in time and actively participate in the lives of four Dutch children–Jan, Henk, Eva and Nelly– who endured World War Two and have survived until the present day. Visitors to the Verzetsmuseum Junior enter the children's war-time homes to immerse themselves in their lives.
Devour a digital meal–which may include tulip bulbs–and listen to Radio Orange broadcasts by Dutch ministers and royal family members from London, on a 1940s radio. At a simulated dinner table, visitors press a decision button–should the teenager go to work in Germany or go into hiding? The final rooms focus on the liberation and the jubilation of the Dutch people, and display current photos and video interviews (with English subtitles) with Jan, Henk, Eva and Nelly. Children and adults alike "meet" these Dutch survivors of World War Two.
The quality of the information, interactive approach and appropriateness for children make it no wonder that the Verzetsmuseum Junior received the 2016 Museum Kids Kidsproof Prize and the 2019 ANWB prize.
This Amsterdam museum is appropriate for children from age eight. Adults are welcome and can also visit the adjacent museum, with its more grown-up themes. Younger children should be accompanied, particularly as the simulated sounds of soldiers pounding on doors and military planes seen overhead are quite realistic. 
Sunset March
"A March to Remember Those Who Fought For Our Freedom" occurs daily in Nijmegen at sunset. One or more veterans cross a bridge close to where Operation Market Garden occurred in pace with specially constructed lights. Veterans can make a reservation to join the march, which has occurred more than 2,000 times to date.
Oorlogsmuseum Overloon – War Museum Overloon
Opened in 1946, this is the first museum focused on World War Two in Western Europe. The Bicycle Bridge lets you bike through the main hall of the museum, then continue on to the British and German military cemeteries in the area. During Museum in the Dark (six evenings in November 2020), storytelling, images, video projections and re-enactments bring the Battle of Overloon to life.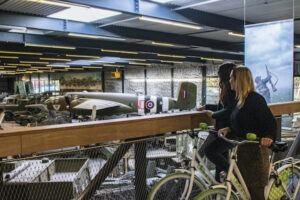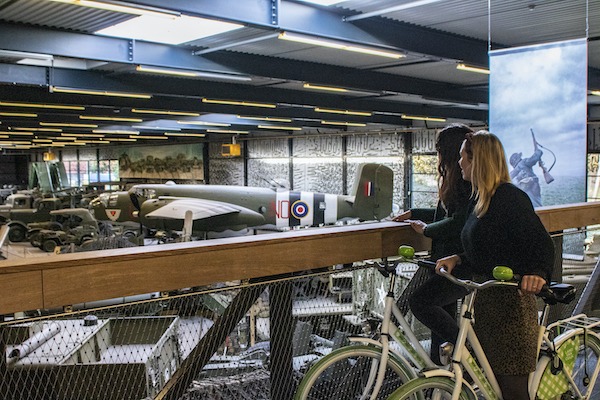 Airborne at the Bridge
Nominated as European Museum of the Year 2019, Airborne at the Bridge is an annex of the newly-renovated Airborne Museum Hartenstein in Oosterbeek. Visitors to this Arnhem bridge learn the individual stories of British, Dutch and German military who fought in the 1944 Battle of Arnhem as part of Operation Market Garden.
War cemeteries in the Netherlands
Cemeteries commemorating the American, Canadian, British, Polish, French, Dutch and German soldiers and civilians who fell during World War Two are visited by their families, local Dutch community members, and others. 
The closing event for this momentous year will be the 75th anniversary of the United Nations on 24 October 2020 in The Hague.
Read more about Netherlands Liberation Day and Freedom in our Spring 2020 magazine.
About the authors
Anuja Tipnis-Randive and Nancy Kroonenberg are volunteers on the Amsterdam ACCESS Helpdesk. Anuja relieves her everyday stress by socialising, composing poems and taking walks. Nancy is an inveterate traveler within the Netherlands and beyond, indulging in her love of art museums.