ACCESS NL > Features > Let yourself get stranded at the North Sea islands
Let yourself get stranded at the North Sea islands
2020-06-29 | By Daphne Vlachojannis
The Dutch North Sea islands are a wonderful and accessible escape from daily life. Beautiful all year round, they are especially enjoyable in the summer.
Texel
From the mainland, Texel is the most accessible island for a short trip, with the 20-minute ferry from Den Helder departing every hour.
Where to Stay: For rustic family camping in the dunes, try Camping Kogerstrand, with its restaurant, large social area and kinderdisco (kids disco).
Rent an old-school canvas tent, park your RV if that's how you roll, or really go for it by pitching your own tent. Opting for the latter can mean you are woken by the sound of the surf, but beware of the unpredictable Dutch weather. One hearty Canadian couple ended up sleeping in their car after the wind shook their tent so much. Perhaps opt for the canvas tent…
Where to Eat: The couple who own a craft beer shop in The Hague recommends the family-run, cosy Texel Brewery. Enjoy a beer in its sunny courtyard, sheltered from the wind that almost blew their tent away.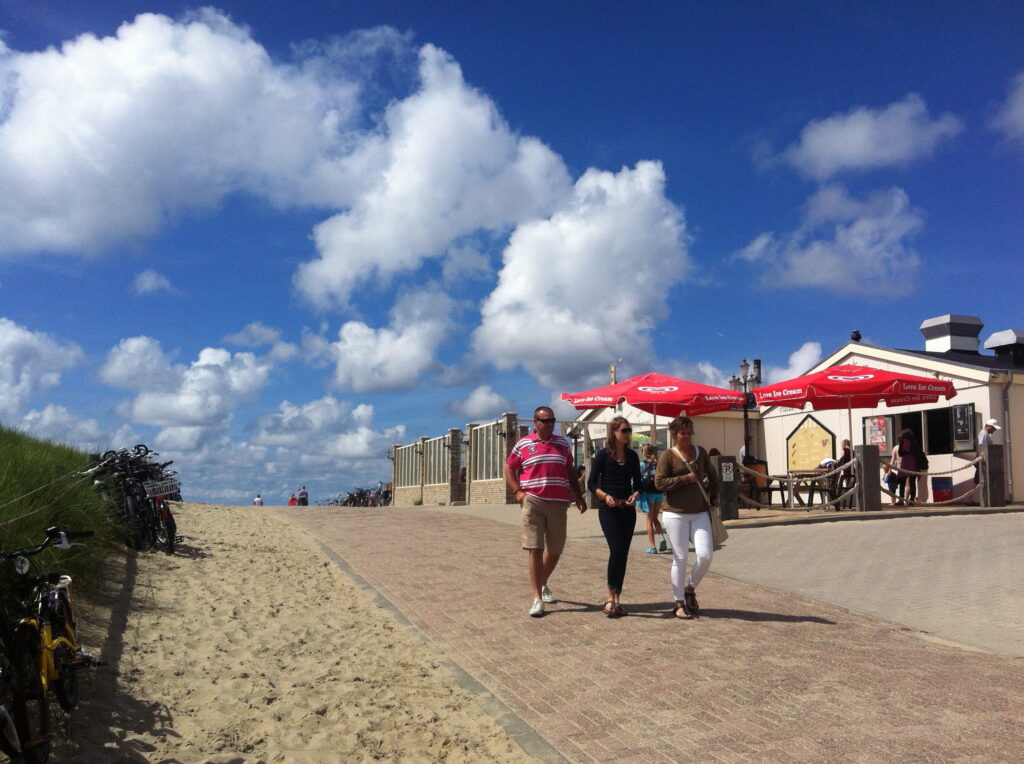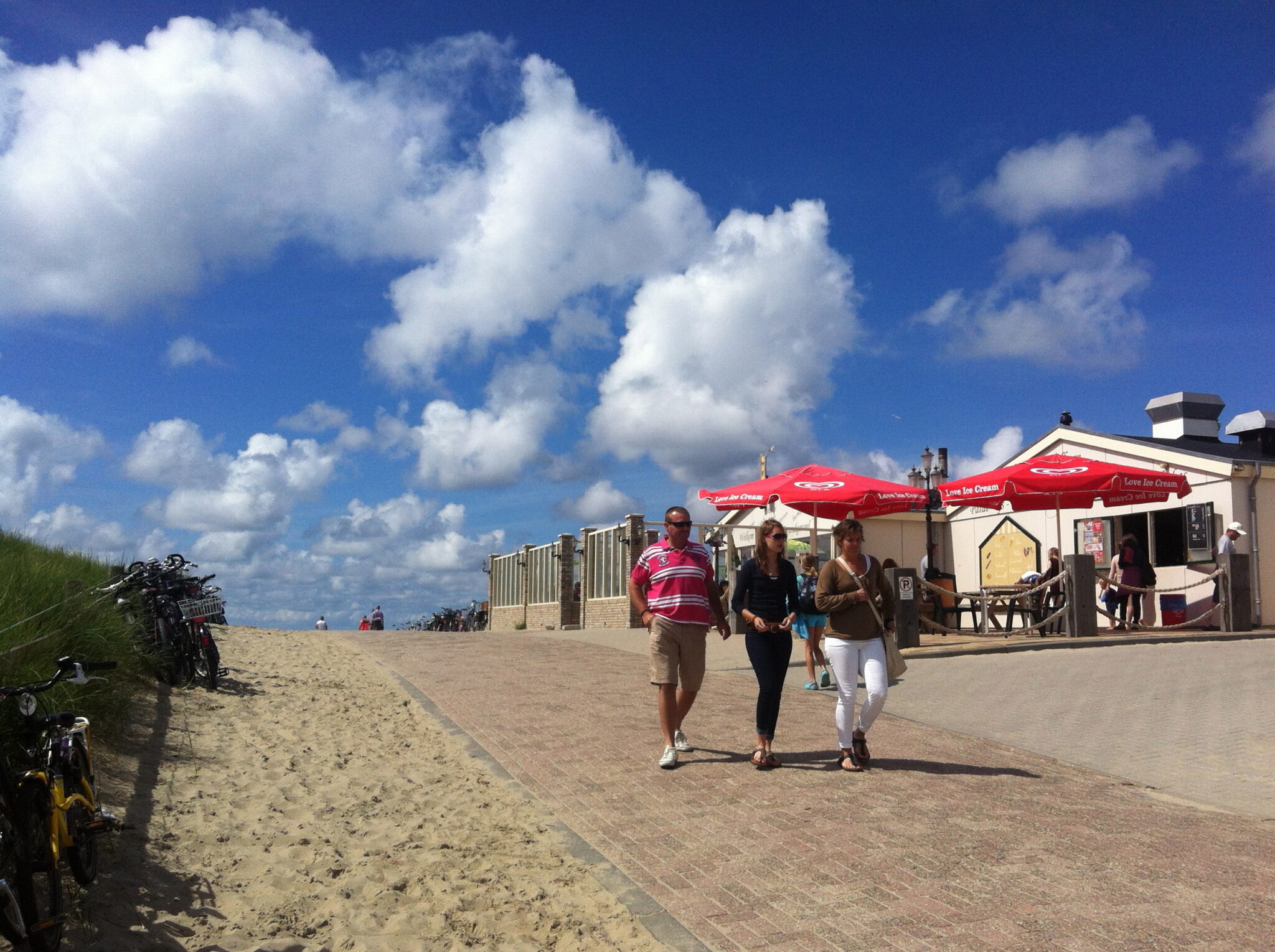 What to Do: As on all the islands, biking is the main event on Texel, with many bike rental shops and well-marked cycle paths through scenery full of "cute little farmhouses, sheep, cows and horses." Cycle through the Nationaal Park Duinen van Texel to the north end of the island and the "cute" iconic lighthouse.
When the tide is low, try picking oysters from the sea floor. Ask a local for the best spots, as apparently "the island people know".
For a break from nature, try Den Burg, Texel's main town. Lively and picturesque, it boasts plenty of bars and boutiques, and the island's ratio of sheep-to-people is reflected in the many shops selling wool sweaters and blankets.



Vlieland
Want to get away from it all? Go to Vlieland.
The ferry docks in the island's only village, which in line with Dutch no-nonsense is called "Dorp" (Village).
Half of Vlieland is completely wild and covered in dunes. Only residents can have cars so unlike Texel, tourists can't bring cars. Instead, take a walk or a bike ride on the wild side.
Where to Stay: At Kampeerterrein Stortemelk pitch your own tent or rent a cabin. A Hague-based interior designer recommends the cabins for their "lovely interior design and architectural beauty". The campsite has plenty of children's play areas and is in the dunes, close enough to the sea to hear waves crashing.
Where to Eat: Dorp's main street is lined with charming seafood restaurants, and–of course–a great pancake house, Poffertjeshuis de Lickebaert, with a long list of pancake varieties and a kids' corner. Great for families, "the place has a wonderful familiar feel".
What To Do: For anyone who loves biking through wild scenery, Vlieland is the spot, a "mystical, fairy-tale kind of island, especially during the less-crowded winter".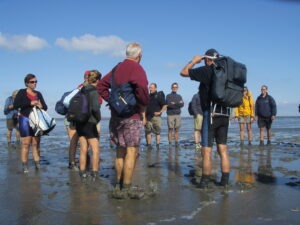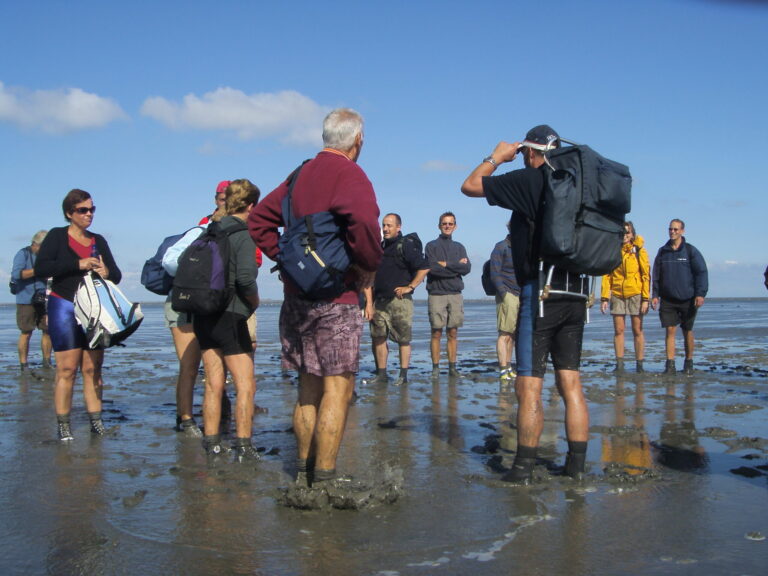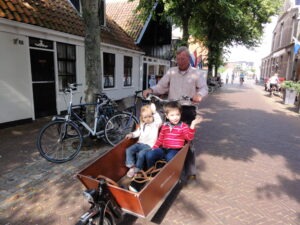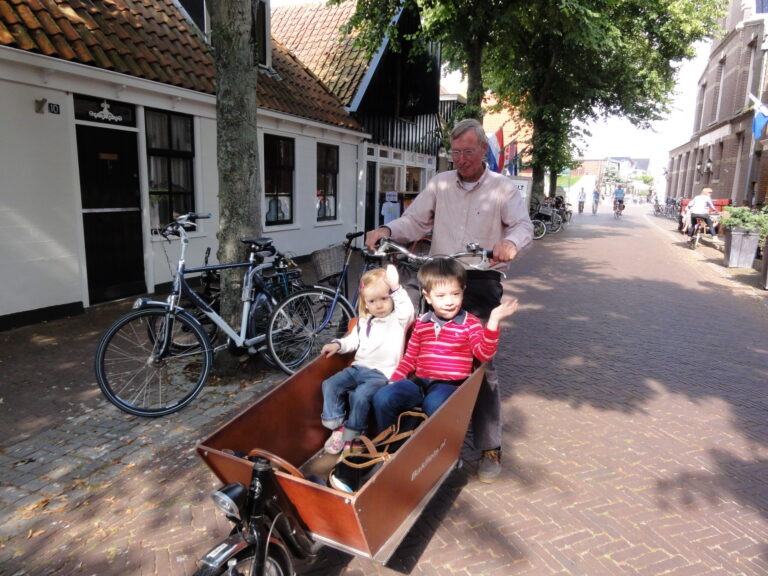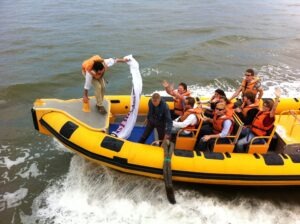 Terschelling
A holiday in Terschelling begins even before arrival. Drive to Harlingen where the ferry departs across the beautiful, scenic Afsluitdijk–a major dam that cuts off the Zuiderzee, a saltwater inlet of the North Sea and turns it into the freshwater Ijsselmeer.
Docking in the charming village of West Terschelling is an event in itself, as the ferry doesn't only carry tourists. Arriving visitors are surrounded by locals collecting mail and groceries from the ferry.
While little buses collect suitcases to deliver to hotels, new arrivals can rent a bike, have a beer, or simply breathe in the fresh island air. One visitor says, "you adopt a completely different mindset the moment you arrive, and that's what I really, really loved".
Where to Stay: Easily within cycling distance of the harbour, Residence Terschelling Wellness Waddenresort in Midsland is a great place to stay, with a pool and relaxed atmosphere.
Another gezellig (cosy) place is the Boerderij Eethuis Catharinahoeve. Great for kids, this old farmhouse is known for its pancakes but offers a full menu, and has a big central fireplace and huge outdoor playground.
Where to Eat: Unsurprisingly, Midsland has a pancake house. Pannekoekenhuis Hans & Grieje situated on a church square is a charming spot for a casual meal.
What To Do: Beautiful white-sand beaches and dunes line one side of Terschelling and wetlands make up the other side.
Birdsong is everywhere on Terschelling, and birds unseen elsewhere in the Netherlands are often found in the wetlands, so birdwatchers should definitely pack binoculars.
Finally, a typical Tershelling pastime is to strand yourself in the middle of the sea. Sailboats become stranded, on purpose, on sandbanks when the tide goes down. "Wij laten ons droogvallen" ("We let ourselves fall dry."). Children play on the sandbank and people swim until the tide rises and they sail back to the harbour.



Wadlopen in Ameland
"A bit of a weird one," says one visitor about her recent experience in Ameland. Wadlopen is a unique Frisian activity that loosely translates to "mudflat hiking". The tour company's instructions were to "take the ferry from Holwerd and walk across the island to meet your guide at a strandcafe (beach café). The trip will take three hours so bring a snack".
From the café, a group of around 150 people went in tractor-pulled wagons the few kilometres to the tip of the island, as far as possible from any boat traffic. Hiking across mud at low tide to the mainland can add another three hours to the day's activity, so that snack comes in handy.
"Walking in mud is very difficult," says our hiker, but when asked whether she would recommend it, her answer is a resounding yes, "because it's just so crazy".



The islands
Requiring neither a long car ride nor a flight, the Dutch North Sea islands provide a stress-free escape from city life. The islands are easy to navigate and full of fun outdoor activities, and while particularly popular with families, also make for a great destination for anyone. With nature so beautiful, a short trip to any of the islands is a great way to disconnect and really feel like you're on holiday.
Did you booked a holiday for overseas travel before the coronavirus and not able to travel anymore? Find out your options in our recent article on how to save your vacations
About the author
Daphne Vlachojannis is a New York-qualified international human rights lawyer who has worked in London, Florence, Sarajevo, Brussels and Kinshasa. In 2013 she settled in The Hague where she lives with her husband and three children. Daphne is passionate about languages and creative writing.