ACCESS NL > Features > Learning in 5D: Forest School at the British School
Learning in 5D: Forest School at the British School
2020-04-22 | By BSN
More and more people are interested in the benefits of combining nature and learning.
The 'Forest School' concept incorporates this philosophy in student's learning. At the British School in The Netherlands (BSN) teachers practise this new learning approach in the junior schools.
Because young children are inherently curious and nature offers the best possible classroom, this is a golden combination.
What other learning space can simultaneously be an art room, a music room, a science lab, a gym, a theatre, a botanical garden, a home for wildlife as well as a mindfulness haven?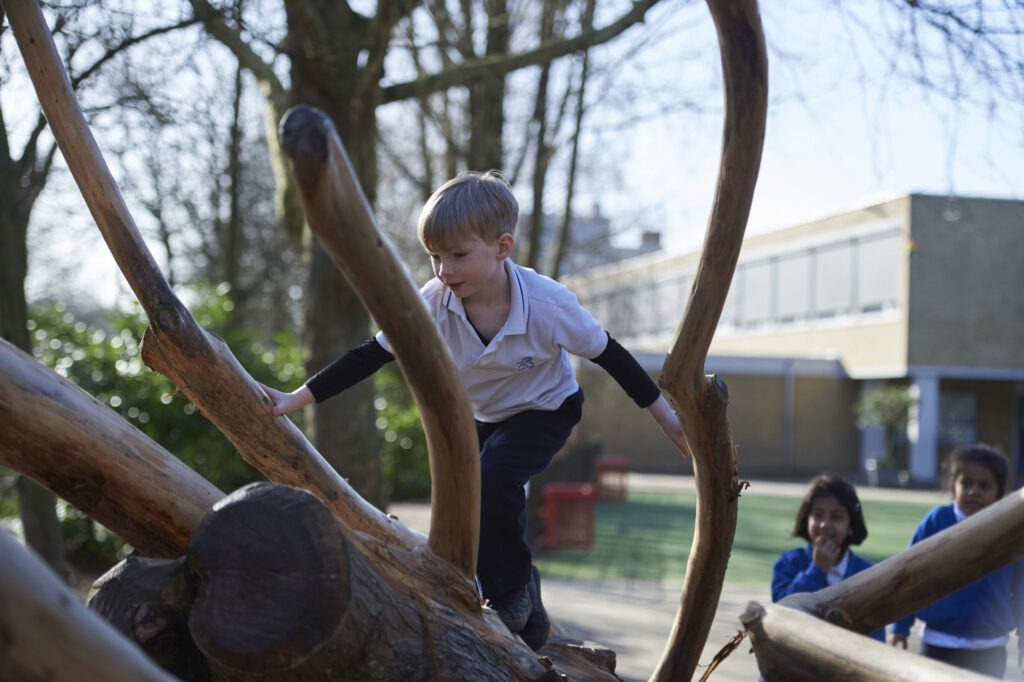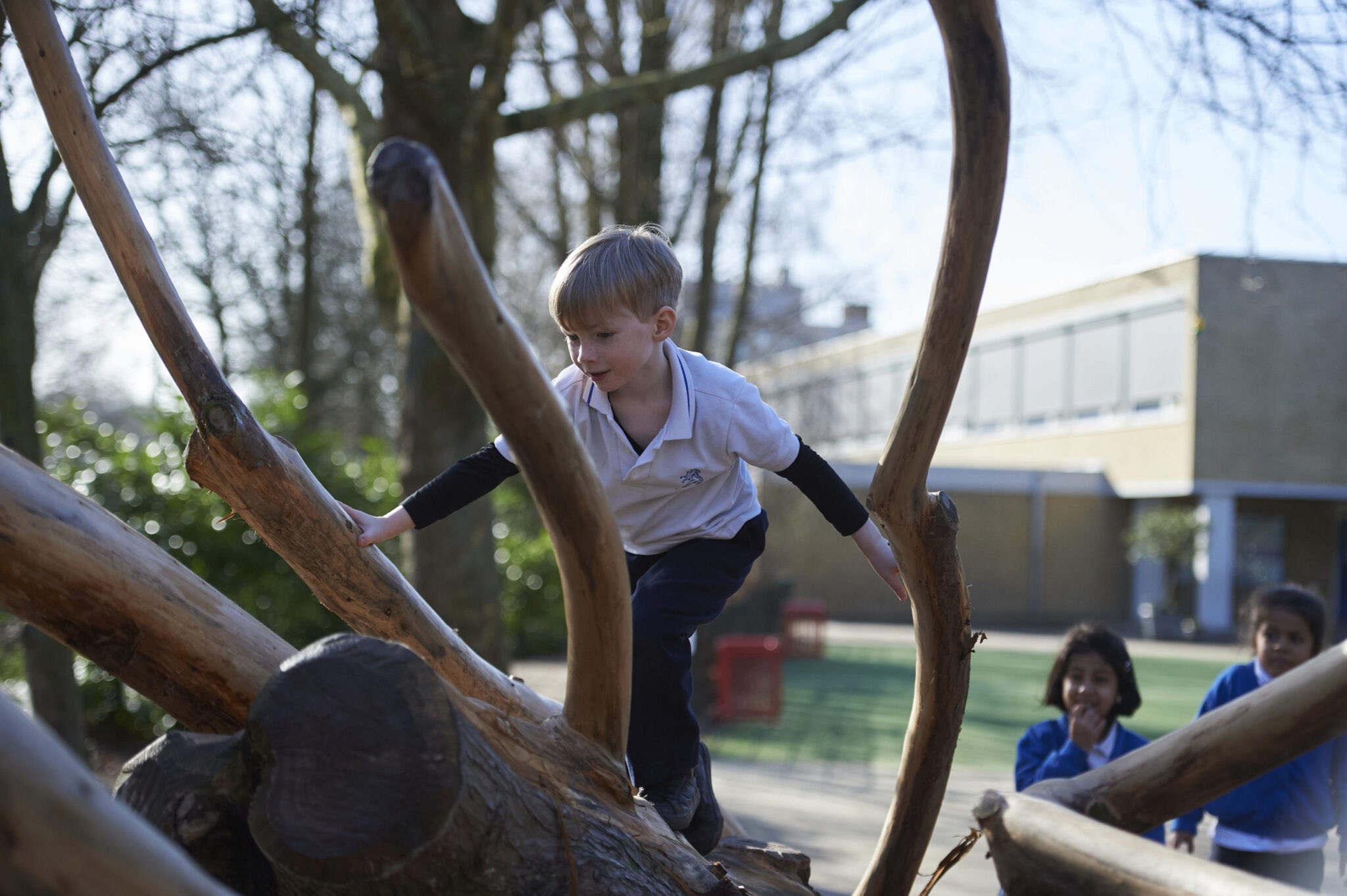 A multisensory and multi-dimensional learning approach
A Forest School site can be all that and much more.  It is a space where the children become self-directed, confident and happy. It is a place where they follow their interests, engage in discoveries, find time for mindfulness and can simply just be. Forest School is a multisensory and multi-dimensional learning approach that has a great impact on children's learning journey. It can be applied everywhere in the world.
Forest School teaches the students the "universal language of nature".
Building confidence, independence and creativity
What does an afternoon at Forest School look like? Children learn how to use tools safely, and learn how to take informed risks. They identify and classify different local trees and wildlife. The beehives at the British School locations are looked after and bee-friendly flowers are planted. This creates awareness of the importance of ecology and preservation.
Children develop fine motor skills, planning skills and build confidence by building shelters reusing old materials. At the Senior School in Voorschoten students have the opportunity to work in the Eco Garden. The natural world has always been an outstanding source of inspiration for people. With the Forest School at the British School, we inspire children to make sustainable and environmentally friendly choices. All this while playing and learning outside.
Go and take your children outside. There is so much to discover. Remember that there is no bad weather, just wrong clothing!