ACCESS NL > Features > Health: If life were a train journey
Health: If life were a train journey
2020-10-14 | By Jacinta Noonan
Like a train journey, life offers new horizons and new destinations, sometimes challenging us to drop old baggage, while at other times encouraging us to relax and enjoy the surroundings.
On track
Earlier this year, I travelled by train from the city of Melbourne to my hometown, Eaglehawk, to visit my mum. The trip takes about two hours, the train is modern and fast, and an hourly schedule makes the city easily accessible for work and pleasure for country-dwellers.
Growing up, things were different. Back then, going to Melbourne was never a daytrip, it was an event. The train of my youth was very, very long, made up of many carriages, and would arrive at the station with a God-almighty screech of brakes and hiss of steam. This magnificent train only ran once a day and a missed train often meant a missed opportunity.
Fortunately, during the intervening years, the state railway moved with the times and replaced the old, antiquated trains with smaller, faster, and more cost-effective ones, creating opportunities and prosperity for country folk.
As the rhythm of the Eaglehawk train lulled me into a dream-like state, I started thinking about this old and new. In what areas of my life was I still travelling on an antiquated train, stuck in old beliefs and habits? Was my 'train' holding me back from opportunities, new horizons and new freedoms? Was I getting left behind in the past, dragging too much emotional baggage with me or was I moving forward, travelling lightly? Do I need a different type of train at different times of my life?
A quick mental scan reassured me that my 'train' was on track. It was modern, high speed and forward focussed with no excess baggage in sight.
Changing platform
A flash of insight on the metro, whilst on a trip to Singapore a few years ago, made me question the direction my life was taking. Waiting for the train to Marina Bay–departing from Platform A–sweat dripping down my face despite the air conditioning, I was becoming impatient. My thoughts were drifting to the meaning of life, when an announcement came over the PA system that the Marina Bay train would now be departing from Platform B.
With "departing from Platform B" ringing in my ears, I got to wondering, can we change the direction of our lives, or are we stuck with the decisions we made during our younger years? Can an accountant become an artist, or a writer become a speaker? If we've seen all there is to see on this part of the journey, can't we then change direction?
As the train sped towards Marina Bay, I contemplated my career journey. It began on Platform A as a primary school teacher which suited me well for ten happy years. However, when I moved to the Netherlands in 1990, the train didn't stop at Platform A anymore and I had to rethink where I was headed. This meant transferring to Platform B and taking the train on a new journey. As a result, the corporate world opened up for me and I experienced sights, sounds and adventures that I had never before imagined.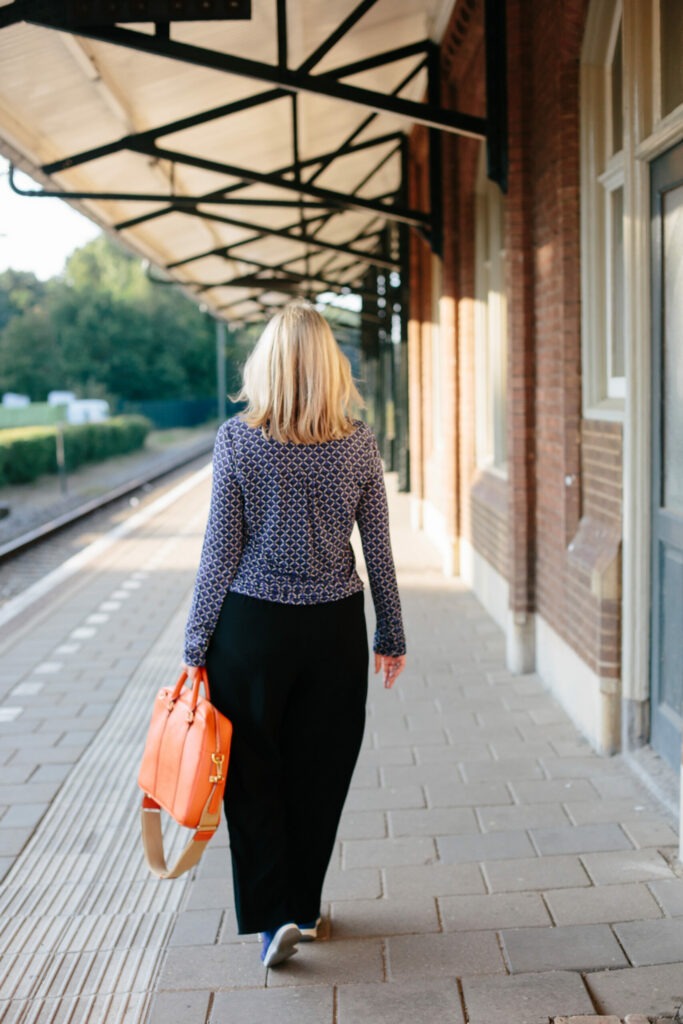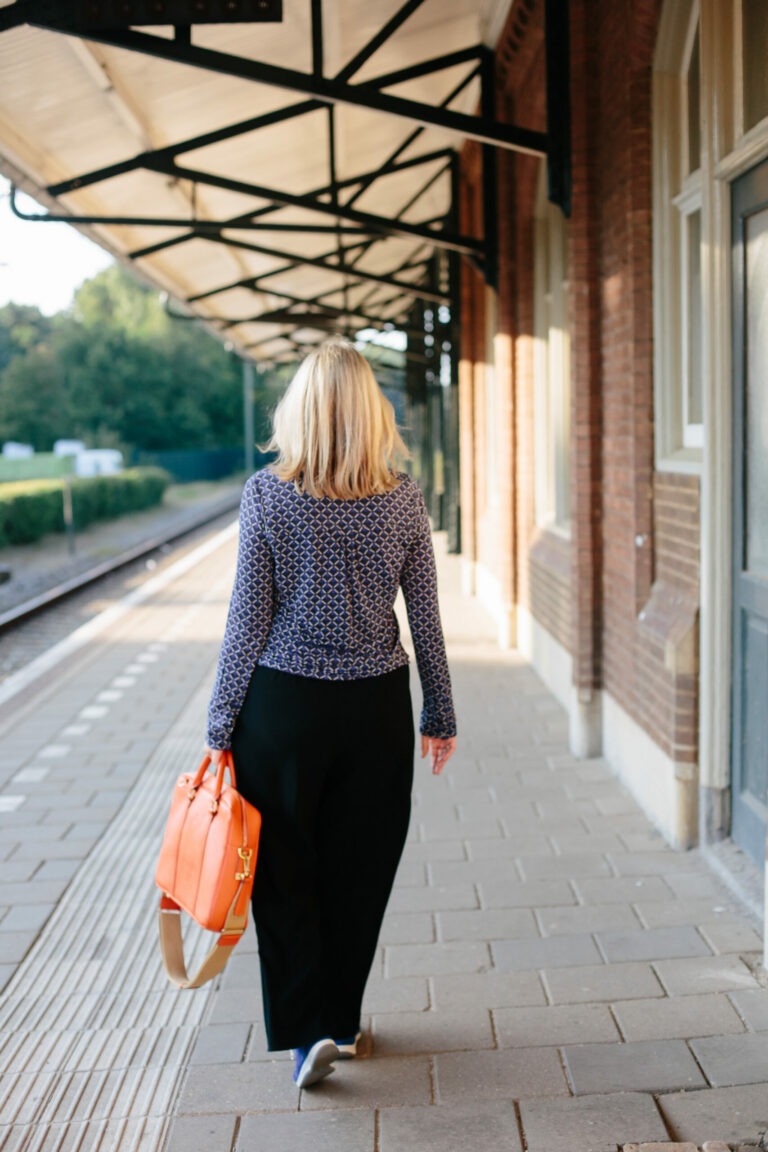 ---
ACCESS Training Network
The ATN is a diverse group of professionals who offer a wide variety of support for internationals. This is done through courses aimed at providing opportunities for personal growth, to learn something new, prepare for a new direction, or for preparing for pregnancy and childbirth; the ATN also supports the development of 'community' and helps with cultural adaption.
---
Back on the metro contemplating a potential Singapore posting, I realised I could once again reinvent myself. I was not powerless. All I needed was a platform change, a suitcase stuffed with self-belief and a daring-do attitude.
Enjoy the moment
These days, my regular mode of transport is the car, but on a recent trip to The Hague, I decided to take the train. This simple change of behaviour had a profound impact on me.
Settling into my seat, I noticed the pent-up tension leave my body. Being constantly in the driving seat can be stressful, but as a train passenger I could relinquish control and allow someone else to take responsibility for a while. In this state of relaxation, I felt more present in the moment and therefore able to take in my surroundings.
From the train I watched the ever-changing Dutch landscape as I travelled from cities, and through villages, passing flower fields and farmland. It was fun scrutinising backyards and imagining the stories of families who live there, while grazing cows and graceful swans provided a more delightful backdrop than the traffic-jammed motorway.
This journey made me reflect on the fact that I take on too much responsibility and that it's okay to let someone else be in charge sometimes. It reminded me of the toll that rushing from one thing to another takes on my health. It showed me that relaxation will still get me to my destination. This one-hour train ride reinforced the power of presence. When I am truly present, my relationships become richer and I get to appreciate what I otherwise tend to take for granted.
In this together
As I jump aboard a new train, heading towards the future, I remind myself that this too is just a journey and like all journeys there will be ups and downs, as well as new opportunities and experiences.
This year's journey has proved particularly unprecedented for everyone, and the changes to everyday life look to be continuing well into the future. None of us chose this particular journey, but as I look around the carriage at my fellow passengers, I feel comforted, because we are in this together and, together, we will be okay.
Here at ACCESS, we have compiled the most frequently asked questions (FAQs) related to living in The Netherlands during the Covid-19 pandemic. For further questions, please contact the ACCESS helpdesk or email helpdesk@access-nl.org 
About the author
Jacinta Noonan is an Australian living in Haarlem. Through her company Platform B, she shares her expertise as an ADHD and Life Coach specialist. Jacinta is passionate about people, creative writing and playing guitar, and is part of the ACCESS Training Network.