ACCESS NL > Features > Dutch Spring Greens: All the right springredients
Dutch Spring Greens: All the right springredients
2020-03-12 | By Kim Mcclure
Much like the weather, spring ingredients are greener, lighter and brighter. Dishes are simply made and devoured more quickly.
Spring stretches from March until June in the Netherlands, bringing with it new buds, new rains and new excitement for the balmy months ahead. You can expect varying rain and sun but longer stretches of blue skies that make for impressive spring sunsets. Similar to the weather, spring ingredients are fresher and sunnier and dishes lighter. Here's a quick guide of what to look out for–and what to do with it when you find it.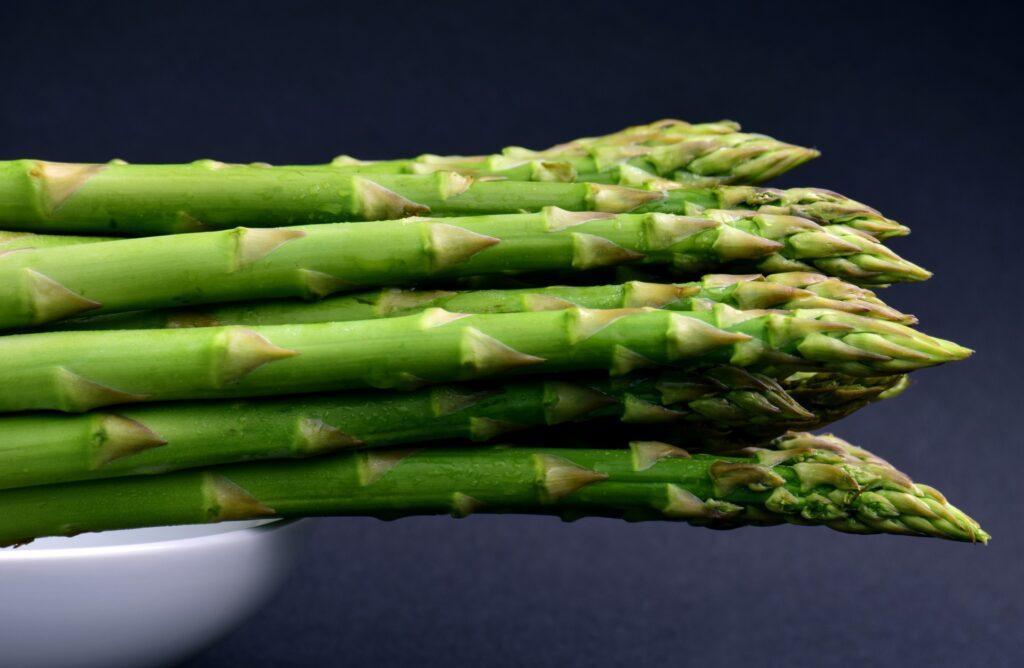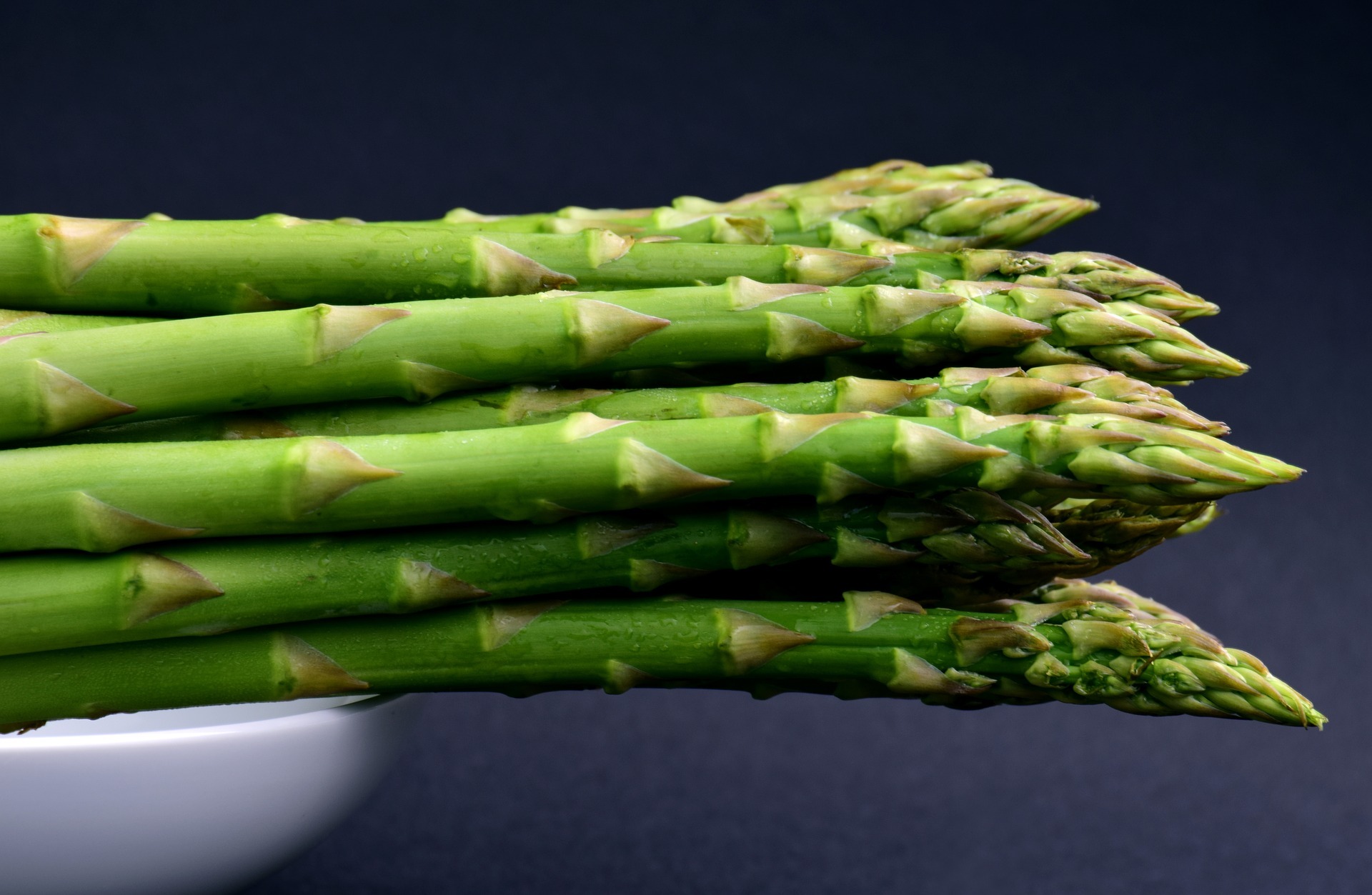 Asparagus
Of all European vegetables, asparagus is a spring favourite. This most seasonal of veg comes in small tender tips, ghostly white and regular green. Wash, then bend each spear until it cracks naturally where the fibrous bottoms end. Smaller, more tender varieties look elegant and cook quickly, and can benefit from char-grilling or pan-searing, as opposed to boiling.
Toss in a hot pan with olive oil and plenty of salt for about five minutes, then finish with a good squeeze of lemon and cracked black pepper. Once tender, your asparagus can be enjoyed atop a smear of ricotta on crostini, piled onto a green salad with some salty Parmesan shavings or served with fresh pasta.
Rhubarb
A good stewing with plenty of sugar is the perfect treatment for spring rhubarb. The simplest way to cook it is in a hot oven, which preserves its texture. Use about 80 grammes of sugar for every 500 grammes of rhubarb. Toss the rhubarb in the sugar, place in a baking dish covered in foil and bake at 200°C for about 15 minutes (until tender). The tender rhubarb is balanced well with whipped vanilla cream and crushed amaretti biscuits, topped with toasted flaked almonds.
Savoy cabbage
Named after the region in France, this leafy winter-spring vegetable is said to originate from the Netherlands but isn't always available in all supermarkets, so keep an eye out for it at the market or at the greengrocer. Slow cook in butter with finely chopped garlic and a sprig of rosemary. Scatter with toasted almonds and it's a hearty and healthy side.
Turnips
Turnips have a pleasing and unique peppery-sweetness that adds earthiness and crunch to raw salads. They can also be roasted with olives, salt and rosemary. Or peel, thinly slice then add to any salad for texture and flavour–particularly with carrot and rocket, which complement the turnip's flavour.
Strawberries
Although they're most commonly enjoyed for breakfast, dessert or snack, they can add just the right level of sweet acidity to savoury dishes too. A bright salsa of chopped strawberries, mango and lime generously seasoned with salt and black pepper cuts through the richness of slow-roasted meat or vegetables.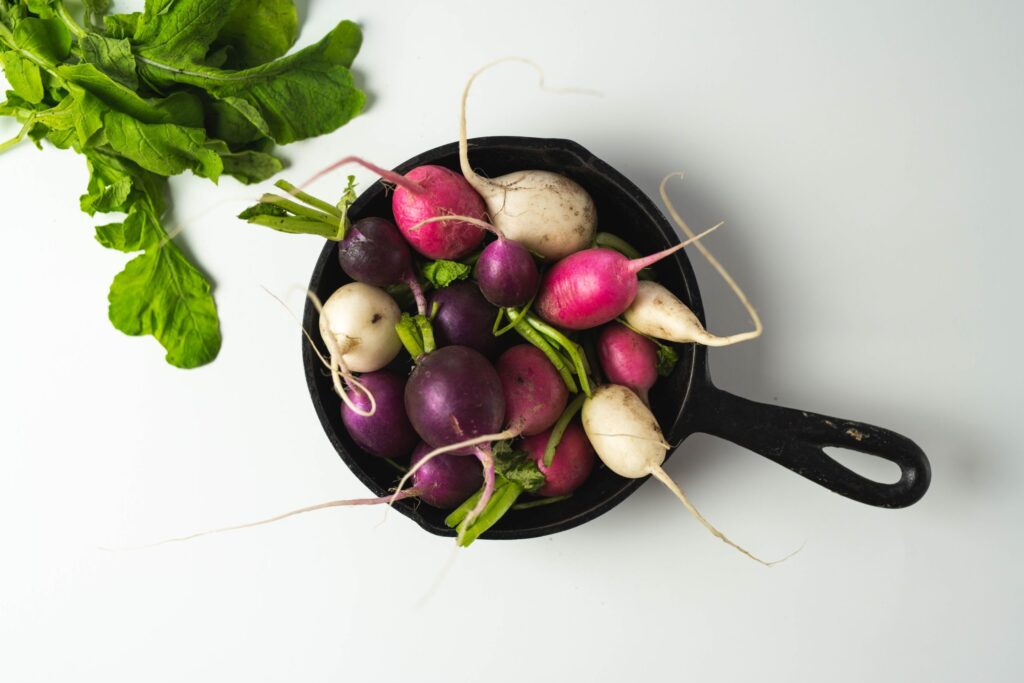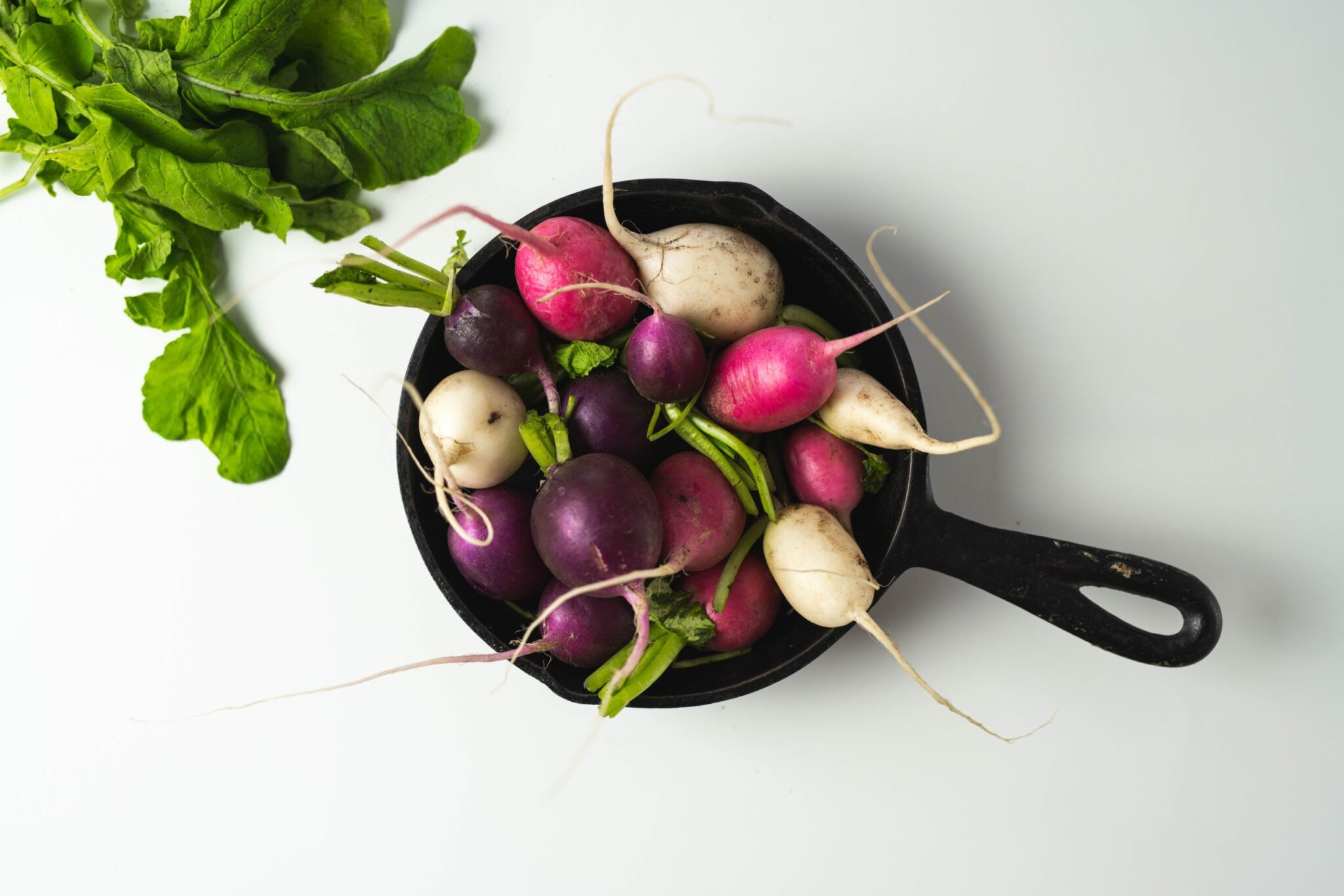 Spinach
The green, leafy earthiness of spinach is brought to life when paired with rich, sweet and tart flavours.
Boil penne, or any short pasta, in salted boiling water until al dente. Reserve some of the pasta cooking water to thicken the dressing. Drain the pasta and mix with store-bought green pesto and a handful of finely chopped spinach. Stir through to wilt the spinach, then top with a squeeze of lemon, a handful of toasted pine nuts and a flourish of parmesan cheese. Quick, impressive and delicious.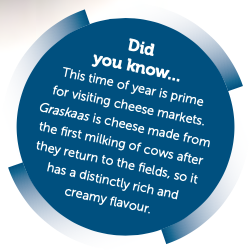 Keep a spring in your prep
Keep springtime dishes simple, and you'll reap all the benefits of fresh produce that's bursting with flavour and colour.
Get yourself prepared for the Spring and learn more about Dutch life and culture here.
About the author
Kim McClure is a copywriter and Brand Language Creative at Design Bridge Amsterdam.