ACCESS NL > Features > Dogs 'n' cats… and ferrets?
Dogs 'n' cats… and ferrets?
2023/10/25 | By Steve Voyce | Photo by Unsplash
For many, a pet is an important member of the family so when you move to another country, you take it with you. Even your ferret. Or perhaps you live in the Netherlands and are thinking about adding a bundle of fur to your life. Let's sort out the facts from the fluff…
Bringing your pet to the Netherlands from inside the EU
Pets from European Union (EU) Member States may enter the Netherlands through any border crossing, if they comply with certain requirements. Within the EU there are harmonised regulations for the non-commercial transportation of dogs, cats–and ferrets. Anyone travelling with a pet that is not a dog, cat or ferret should contact the Nederlandse Voedsel- en Warenautoriteit (Netherlands Food and Consumer Product Safety Authority–NVWA–which is part of the Ministry of Agriculture Nature and Food Quality) for more information.
Requirements
Your dog, cat or ferret needs to have an identity (ID) microchip or a readable tattoo applied before July 2011 and an EU Pet Passport, which is issued by a veterinarian (vet). All animals older than three months must have been vaccinated against rabies and this needs to be certified by a vet in the passport.
It is important to remember that these regulations also apply whenever you take your pet outside the country. So, if you plan to take your pet on vacation outside the Netherlands you will need to make sure their rabies vaccination is up to date (and check the regulations of the country you plan to travel to).
Bringing your pet to the Netherlands from outside the EU
Third countries are countries outside the EU, although some countries that are not EU member states are considered EU member states for travelling with your pet.
If you are travelling with your cat, dog, or ferret to the Netherlands from a third country, it is important to check whether you are coming from a low-risk or a high-risk country regarding rabies. The NVWA website has full, up-to-date lists of these countries.
If you are travelling from a low-risk country, your pet will need to have an ID microchip and must have been vaccinated against rabies 21 days prior to entry into the EU, have a veterinary certificate issued by an authorised veterinarian, and a pet owner's declaration.
High-risk countries
In addition to complying with the regulations for traveling from low-risk countries, if travelling from a high-risk country your pet must have a blood sample taken at least 30 days after their rabies vaccination, to establish the amount of rabies antibodies. Your vet sends the sample to an EU- approved laboratory to confirm your pet is cleared to travel. However, you need to wait at least three calendar months from the date the sample was taken before you travel.
If you have travelled from or through Ireland, Finland, Malta, Norway, or the United Kingdom, your pet must be dewormed against Echinococcus multilocularis. Check the NVWA website for further information.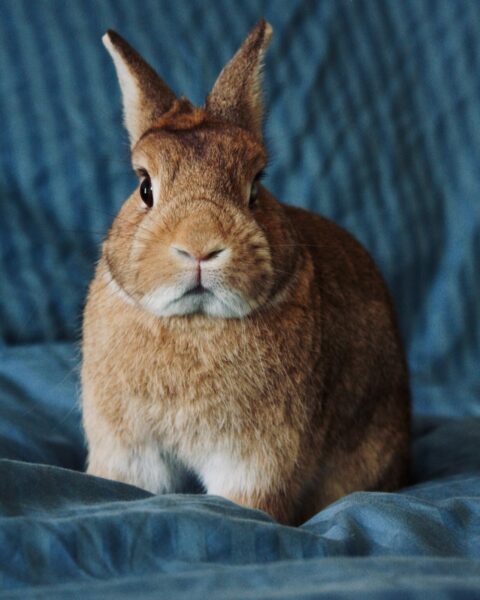 From the United Kingdom to the Netherlands
If you want to travel, or return, to the Netherlands from the United Kingdom (UK), your pet does not need a blood test, but your dog, cat or ferret must have an ID microchip, an EU Pet Passport or an animal health certificate issued by the official authority in the UK, as well as a valid rabies vaccination (the pet may not travel until 21 days after the first dose).
Arrival in the Netherlands
You do not have to notify the NVWA that you are bringing your pet before arriving in the Netherlands. When arriving at the airport or ferry terminal in the Netherlands (or Channel Tunnel terminal in France, if driving from the UK), you must report your pet to customs, who will verify the chip, accompanying health certificate, and other documents.
If your pet meets the EU-import requirements, it does not need to be quarantined. If not, customs will hand over your pet to an official veterinarian, who could decide to quarantine the animal or to send it back to its country of origin. If your pet needs to be placed in quarantine, as the owner you will be charged with all costs, so it is best to make sure you start the necessary preparations months before your trip.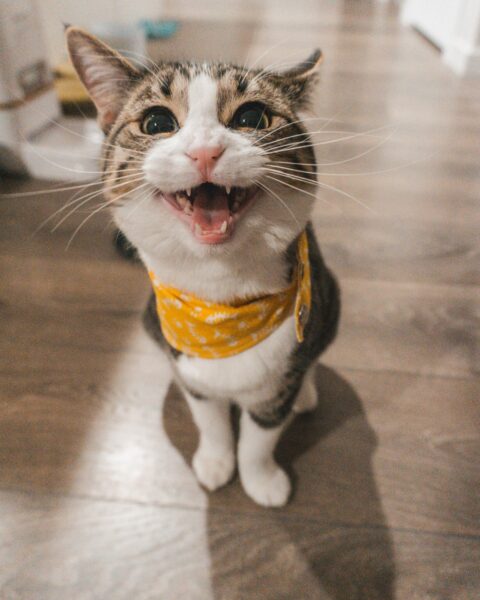 Pet insurance
Pets can be expensive if they get ill or injured so, while it is not compulsory in the Netherlands, it is wise to consider pet insurance. Insurance policies can fit your budget and needs depending on the level of cover you opt for. However, be aware that most vets will charge you the full cost for any treatments or medicines, and you will need to claim back these costs from the insurers.
Pet tax
Although many Dutch municipalities have scrapped the hondenbelasting (annual dog tax), around 200 still impose it–the amount can vary from area to area, with extra charges also added for additional dogs. Check your municipality website for more information. Cats and other pets do not require registration or tax.
Get the right vet
When arriving in the Netherlands, or getting a new pet, it is a good idea to register with a local vet as soon as possible. In most cities and towns, you will likely find one within walking distance, and in the countryside, a vet might be a short drive away. Ask fellow pet-owners for recommendations or search online for dierenarts (veterinarians) and dierenartspraktijk (veterinarian practice) in your area.
In case of emergency your vet or insurer will probably have a 24-hour phone service, or you can find a Dieren Spoedkliniek (emergency veterinarian) online or call the local Dierenambulance (Animal Ambulance).
Eating and walking
Pet food and treats can be bought in most supermarkets. In specialised animal stores and most garden centres, you can also find beds, toys, games, baskets, and other accessories.
Dogs must always be kept on a leash on the street. In many parks they can go without a leash (check local regulations and signs). Be sure that your dog is well-trained, will behave well, and will return to you before allowing it off the leash. Dogs are also allowed on beaches–except during the summer months–but possibly on a leash early in the morning or in the late evening. Check signs at beaches for dates and regulations.
Irrespective of where you take your dog, you must always clean up after it. Bags or special 'pooper scoopers' are available at pet shops and veterinarians. There are fines for those who do not clean up after their dog.
Water buffalo?
The Dutch government has a list of 30 authorised animal species that can be in private ownership, including common pets such as dogs, cats, ferrets, guinea pigs, and rabbits. Camels, gerbils, and water buffalo can be kept, provided the animals are well taken care of, but from January 2024 you will no longer be allowed to keep animals such as serval cats, meerkats, and sloths.
Tell you a tail
As with many things in life, forewarned is forearmed so whatever pet you have and whether you are moving from or to the Netherlands, be sure to do your research, secure the relevant documentation and vaccinations, and prepare well in advance to ensure that you – and your fur baby – can make the journey as smooth as possible.
About the author
Steve Voyce is a writer and editor and best friend to a cute but dumb French bulldog.