ACCESS NL > Features > Arts: Literary festivals to lift our spirits
Arts: Literary festivals to lift our spirits
2021-08-31 | By Hannah Behrens
The Netherlands' top cultural festivals get creative to provide engaging, relevant, entertaining content, despite continuing social restrictions.
With many big festivals forced to cancel events last year and restrictions still in place, 2021 festival organisers were faced with creative challenges to attract interested and diversion-seeking visitors. To maintain a cultural or musical event which normally draws hundreds or even thousands of visitors annually, but now with limited in-person attendance, organisers have created virtual broadcasts and live feeds.
We look at two literary events in the Netherlands, and how organisers have used their creativity to keep the integrity and momentum of a much-needed social and cultural engagement.



Annual Poetry Festival
Even though the 51st Annual Poetry International Festival has already taken place 11-13 June, interviews and reading performances are available for free viewing on the festival website, poetry.nl/en/festival
This year's theme What You Will Hear is True goes beyond entertainment. It is not just a passive experience–there is a presentational aspect–poets read live alongside digital translations, sometimes in multiple languages.
Literature in general and poetry in particular acts as a special medium for capturing and expressing what is happening in the world. The dozens of poets showcasing their work at the festival provided a real and cathartic opportunity to reflect artistically and intellectually on experiences of the past year and a half. The purpose of this event was not just to entertain, but to bring people together both in person and virtually.
While a small audience onsite in Rotterdam was in attendance, festival goers could purchase a virtual ticket for the entire weekend with a series of live stream broadcast events, performances, interviews, and panel discussions, all in both English and Dutch. In addition to the main broadcast, there were other elective individual workshops with poets on Zoom.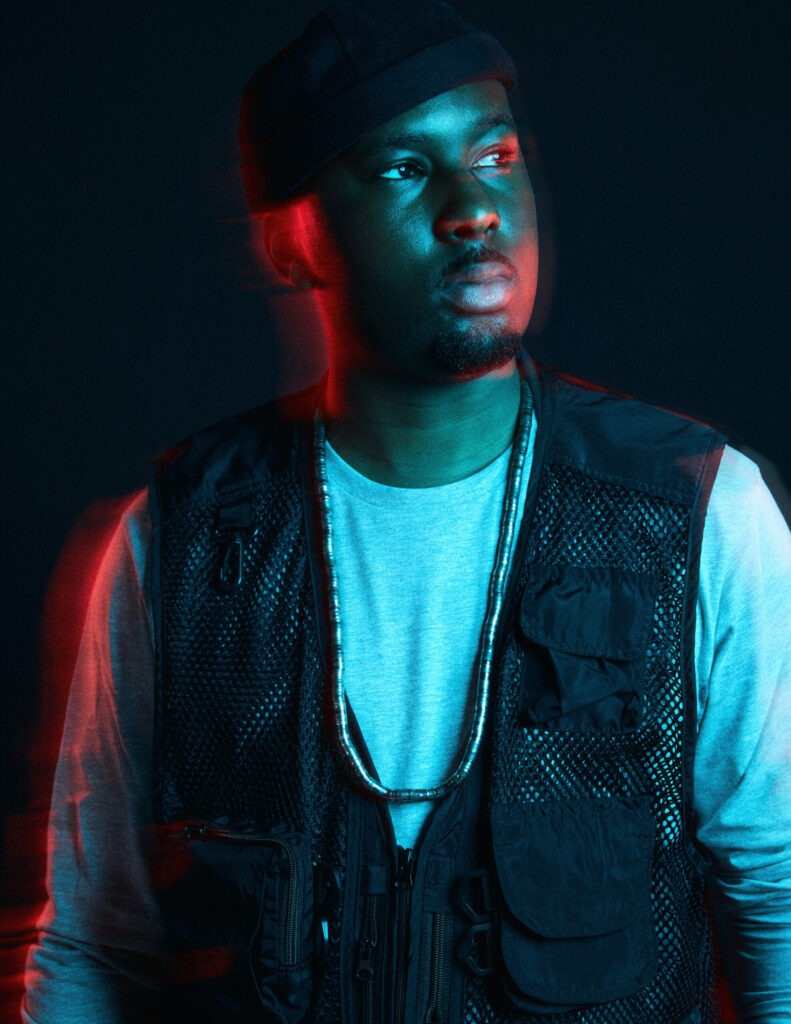 Cultural significance
One of the poets featured at Poetry International Festival was Vanessa Kisuulen, based in Bristol, UK. Her poem Hollow, which went viral on Twitter in June 2020, was a response to the statue of Edward Colston–whose legacy and wealth was built on the slave trade–being torn down and thrown into Bristol harbour. Kissuulen says, "I love the idea that history and art could belong in the parts of our environment that we don't consider very picturesque."
South African Poet Ronelda Kamfer describes how she "wants to include everything in my life. Learning Afrikaans literature in school–I didn't see myself in the stereotypical portrayals of the community." Festival participants see translations of her work into Dutch and English, as well as an artistic video version of one of her poems.
Performing poetry from his collection The Perseverance, British/Jamaican, hearing-impaired performer and educator Raymond Antrobus describes himself as "An Investigator of Missing Sounds" and his work focuses on hyphenated identity. Antrobus describes poetry as "music from the places and circumstances of birth." Alongside two Dutch poets Selena Waas and Isle Jobse performing their work in sign language as well as a sign language interpreted interview, the poetry explores hearing loss and impairment, and expands the horizons of poetic expression.
The festival organisers went to great lengths to create an interactive experience within current limitations, while maintaining the discussion and examination of how we are functioning as a culture. The poets featured at the festival were very tuned into these cultural and social reflections, which made the experience even more impactful.



Crossing Border Festival
Tickets are now on sale for the Crossing Border Festival 2021, set to take place between 4 and 6 November at new venues in and around the Hofkwartier–the historic heart of Den Haag–including the Korzo Theatre, the hidden church De Parochie HH Jacobus en Augustinus and the Lutheran Church.
The three days of the festival have a full schedule of writers, musical performances and include a special event on 5 November with two-time Pulitzer Prize winning Colson Whitehead, author of The Underground Railroad and The Nickel Boys, discussing his new novel Harlem Shuffle.
Another confirmed writer on the programme is Douglas Stuart who will talk about his Man Booker Prize winning debut Shuggie Bain, a "blistering and heart-breaking" novel that takes place in 1980s Glasgow.
British rock band Primal Scream's frontman Bobby Gillespie will also be discussing his memoir Tenement Kid, based on his early life in the tenements of Glasgow.
Additional authors confirmed for the festival are Jesús Carrasco, Patricia Lockwood, Maxim Osipov, Willy Vlautin, Agustín Fernández Mallo, Eva van Manen, Sasha Filipenko, Hassan Blasim, Claire Keegan, Alejandro Zambra, Olivia Wenzel, Natasha Brown, Marta Barone, Lale Gül and Jens Meijen.
Musical features at the festival include performances by the feminist postpunk band Big Joanie– described as "black feminist sistah punk band, whose passionate live shows and punk rock ethos have led them to become one of the most talked about bands on the UK live scene," and Stuart A. Staples of British band the Tindersticks performing an acoustic set. Additional musical acts also scheduled to perform are Froukje, CMAT, Adrian Crowley, Sophie Hunger, Billie Marten, Ghostpoet, ME REX, Theon Cross, Anthony Joseph, and Eva van Manen.



The future of culture
As the pandemic continues to alter our daily lives, it's fascinating to see how cultural event organisers in the Netherlands are using their creativity to adapt and engage their audiences.
Want to read more? Click here to learn about Dutch life and culture.
About the author
Hannah Behrens is a freelance writer, editor, poet and writing coach. She writes a blog, weedsandwilderness.com, leads Weeds and Wilderness Creative Writing Meetup in Amsterdam, and is currently working towards her PhD in Expressive Arts Therapy.