ACCESS NL > Features > ACCESS Patron: Beyond recruitment of new employees
ACCESS Patron: Beyond recruitment of new employees
2021-03-09 | By ACCESS Communications
Have you heard about ACCESS Patron Programme? European Medicines Agency (EMA) is the latest patron partner of ACCESS, reaffirming their commitment to ensuring not only staff members settle well in their new work location, but that spouse/partners and family members are also supported.
EMA staff members, and their spouses/partners, will be supported by the services of ACCESS for all the questions which arise in a new country, new language and new customs, to tailored Lunch&Learn Sessions on topics intended to help spouses/partners find their own way here.
ACCESS has, since 1986 been supporting all new arrivals thinking of and coming to the Netherlands to effectively and successfully settle in the country. Ninety percent of the volunteers they work with – to provide these services, and run the organisation – are themselves the 'accompanying' spouses and partners of internationals coming to the Netherlands to work. They, themselves are often looking for a continuation of their own careers/jobs – given up for the relocation – and are able to use our resources combined with their personal experiences to effectively, and empathetically encourage people to make the most of their lives here. We encourage the opportunities, help find the answers to questions and, refer to recommended resources where needed. Supported further by a network of Counsellors and Professional Trainers, the community works together to ensure that the Netherlands becomes home.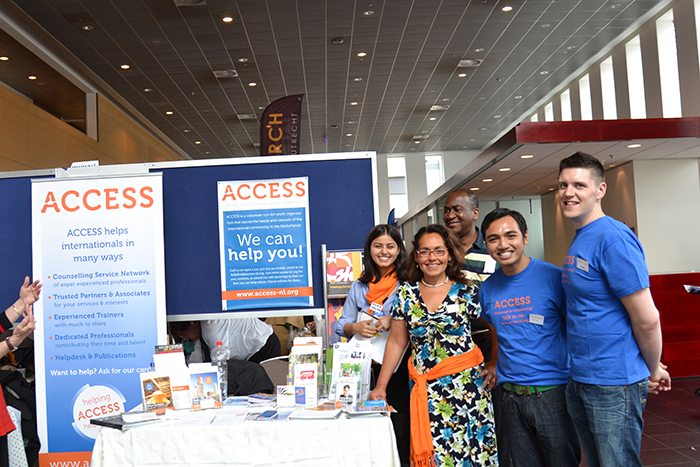 EMA – which relocated from London in 2019 – has experienced the challenges not only to staff members, about a relocation – but more importantly for their partners/spouses who also have to 'give things up' and 'make decisions' to join them. In the words of Fergal Cooney, HR Specialist at the EMA "If people are content it shows in their productivity and in the workplace", so, it is as much a business decision as it is one of empathy and awareness.
Interested? You can read more about how ACCESS provides personalised service for International employees.
For additional information on the ACCESS Patron Programme, please contact ACCESS Executive Director, Deborah Valentine at edirector@access-nl.org.