ACCESS NL > Features > The challenge of learning German
The challenge of learning German
2017-12-01 | By DISDH

First published in ACCESS Winter  2017 magazine
Each year, students join the German International School The Hague (DISDH) with little or no knowledge of the German language. It is thanks to these students that the DISDH population boasts representatives from some 40 different countries.
Learning German is no easy feat. It does, however, give children an excellent opportunity to enjoy the benefits of later going to college and perhaps even joining the work force in Germany.
Benefits of language learning
Children and teenagers of all ages and levels take part in the German as a Foreign Language Programme at the school. Specialised teachers offer German language support in small groups or on a one-to-one basis, ensuring each student reaches his or her maximum potential. Language coaches, German-speaking students at the school, help younger students by giving them the chance to practise their newly acquired language skills in an informal manner. They look at homework together, play games, or simply chat about the day's events.
The Ministries for Education and Cultural Affairs in Germany oversee German language exams, which are offered in over 70 countries worldwide. The Netherlands joined the ranks in 2017 when students around the country were given the chance to take the exams as well. The first recipients of the German Language Diplomas were students at the DISDH, who enjoyed receiving their diplomas by a representative from the German Embassy in The Hague.
Student motivation
The preparation and the exam itself proved to be an excellent experience for the students. They worked together, supporting and rooting for each other. The exam tested both written and oral language skills and included holding a presentation on a topic of the student's choice, further moti- vating them to improve their language abilities. Subjects chosen included fair trade, judo, and the Volkswagen Beetle. The exam-taking process helped build their confidence and gave them a sense of pride and satisfaction. Though they were all nervous on exam day, the students' suc- cess has encouraged them to go forward to the next level. Let's both congratulate them and wish them luck on their next round of German language exams!
---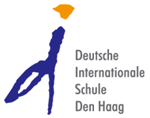 Van Bleiswijkstraat 125
2582 LB The Hague
The Netherlands
+31 (0)70 354 9594
www.disdh.nl
info@disdh.nl