ACCESS NL > Features > International Primary Education – HSV
International Primary Education – HSV
2018-06-13 | By HSV
First published in ACCESS Summer 2018 magazine

HSV's new location provides a unique opportunity for families looking for a number of educational solutions under one roof.
Finding the right school for expat families in The Hague is not always easy, especially for parents of children with both special and mainstream educational needs. That is, until now. From August 2018, the HSV Primary School Foundation (StichtingHaagsche Schoolvereeniging) will be opening its doors to a new location in the Bezuidenhout neighbourhood, offering international preschool and primary school education for both children with and without additional needs.
How will the new location be structured?
Expanding the HSV International Department was initiated by the City of The Hague as part of the Dutch Government's expansion of (subsidised) International Education in the Netherlands. The building is located on van Heutszstraat 12, The Hague, and will be known as the VHS location.
For the HSV International Primary School, the new location means increasing intake that will help reduce the significant waiting lists, especially for the younger year groups. The HSV International Primary School currently houses three locations around the centre of The Hague, making VHS its fourth. Another bonus to this particular location is that the school will offer a foundation class. As Head of School Judith Preston explains: "Our foundation class will cater for the very young children who may otherwise have to wait almost a year before they can start school."
For the Three Little Ships International Preschool and Lighthouse Special Education, the move to the new location means enriched inclusion. Interim Director of the Three Little Ships and Lighthouse Special Education, Helen Claus, says: "The relocation of the Lighthouse and Three Little Ships Preschool classes is a very exciting development in the history of the school. The classes will be situated within the same building as the HSV International Primary School, enabling children with educational needs to learn alongside typically developing children. This inclusive environment will give opportunities for all children to learn about our diverse world and develop tolerance and understanding. It will also give children with educational needs, opportunities to learn from their peers in a natural way."
---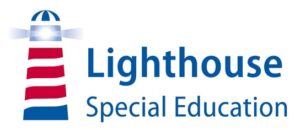 How to Apply:
The Three Little Ships International Preschool
(for
children with and without special needs): www.threelittleships.nl
Lighthouse Special Education: www.lighthousese.nl
HSV International Primary School
(foundation
to year 6):
www.hsvid.nl