ACCESS NL > Features > Friendships Hold Strong
Friendships Hold Strong
2018-06-13 | By DISDH
      First published in ACCESS Summer 2018 magazine

Traditions at the German International School The Hague accompany children and pupils throughout the school year.
At the end of the academic year, a school wide assembly brings the student body together one more time before heading off for the summer holidays. It is a time to look back and review the months which have passed, a time to highlight students' achievements and a time to take leave from those moving away from The Hague.
Assembled as one
The gathering of students and teachers pays tribute to the role each and every student plays in the school community. As the assembly closes, parting students are individually called up to receive a rose. It is a moment which cherishes the thriving friendships that have developed and will continue even after distance has come in the way.
The close-knit school community holds together well after students and their families have left the Netherlands. Through common interests, commitment and activities at school, friendships among parents are as strong as they are among students. DISDH provides a"homeaway from home" for all its families.
Alumni as well
Past students and their families are always welcome. When on holiday from their new schools, students come back to see their friends and teachers voluntarily joining in on classes at DISDH. It is a pleasure to see familiar faces at the numerous events throughout the year. The school's Study and Career Fair invites DISDH graduates to return to give tips and words of advice. At sporting events, former students come back to cheer on their old friends. The ties to the school are most vividly displayed at the graduation ceremony at which each year, graduates and past students come to honour their friends and join together as if they had never parted.
Saying "goodbye" at DISDH is really just saying "see you later"! The school wishes all its families lovely school holidays and new beginnings to those leaving, wherever in the world that may be. The doors remain open and the school looks forward to welcoming back those who have parted whenever their paths may cross through The Hague again.
---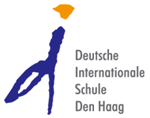 Van Bleiswijkstraat 125
2582 LB The Hague
The Netherlands
+31 (0)70 354 9594
www.disdh.nl
info@disdh.nl