ACCESS NL > Features > DISDH: Three athletes, three nationalities, one passion, one school | ACCESS
DISDH: Three athletes, three nationalities, one passion, one school | ACCESS
2014-07-01 | By DISDH

First published in ACCESS Summer 2014 e-zine
The German International School The Hague introduces outstanding athletes.
Three students at the DISDH deserve special mention for their perseverance, discipline and ambition. For Anne Schuurmans (grade 8), Adam Juhász (grade 9) and Henrik Fischer (grade 10), athletics are an integral part of their lives. They are exemplary in their determination to stay focused on school work while dedicating themselves to the rigours of competetive sports.
Antonius, better known as Anne, is Dutch and although he only started swimming competetively three years ago, he has already become the Dutch champion in 1500 metres freestyle as well as having won -medals in back crawl, and relay. He trains 10 hours every week, often having to get out of bed as early as 4:30 am in time to train before his school day begins. He takes it lightly and says, "once you jump in the pool, you're on your way." He describes his life as having two parts coming together to form one and firmly believes that the combination of school and sport provides him with more balance in his life.
Adam is Hungarian and has been a student of ours since Kindergarten. He trains 19 hours per week and competes in both swimming and water polo. Although school comes first, Adam always has training and competition on his mind. "It's like a wave. Sometimes, I'm on top and love it and other times, I find myself at the bottom. Then I beat my own record and am motivated to try even harder. Before I know it, I'm back up on top of the wave." Adam has come in first for the Netherlands in a variety of disciplines including 400 metre medley, 2 km freestyle and 4×200 m freestyle relay. He has been chosen to play for the Dutch National Water Polo team to compete in the European Championships in Azerbaijan in 2015. Adam pursues his ambition with the hope of going to college in the US on an athletic scholarship.
Henrik is German and has won, among other medals, the Dutch Championship in long jump. He trains 10 to 12 hours per week and specialises in long jump and sprint and enjoys the speed and challenge to be even faster. Henrik has become an expert in time management using every moment between training for homework and studying. He is convinced that sports have a positive impact on his performance at school. "I always have a -target before my eyes and I know that if something isn't working as well as I had hoped, I just have to keep on trying, push a little bit further and I know I'll reach my goal."
We continue to cheer on our star athletes and wish them every success!
---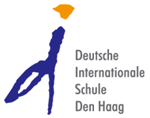 Van Bleiswijkstraat 125
2582 LB The Hague
The Netherlands
+31 (0)70 354 9594
www.disdh.nl
info@disdh.nl
---