ACCESS NL > Features > DISDH: Theatre at the German International School The Hague | ACCESS
DISDH: Theatre at the German International School The Hague | ACCESS
2014-03-20 | By DISDH

First published in ACCESS Spring 2014 e-zine
From our youngest toddlers up to our graduating students, theatre has always played an important role at the DISDH. However with the arrival of a new teacher with outstanding theatre experience at the school, the secondary school drama programme has reached new heights.
Under his guidance, the complete creative process has been placed in the hands of the students. Together, they write the scripts, direct, integrate musical accompaniment, design sets and fashion costumes. Students with a multitude of interests come together combining their talents and expanding their knowledge and experience in theatre far beyond the realm of acting. The great success and positive feedback after each new play encourages them to take on greater challenges within the world of theatre.
The interest in the Theatre Club has been growing steadily with more and more students getting involved, building on their individual skills and aptitude. Talented DISDH singers and musicians incorporate music adding a special touch and ensuring the right mood for each scene and students with technical know-how pull all the strings together on production night. Theatre at the German International School The Hague is a group effort expanding across grades, interests and individual expertise.
"I especially like the interaction with other students with whom I generally have little to do with."
A highlight for members of the Drama Club is an annual trip to Germany where the students participate in a professional theatre seminar developing new techniques and methods. They learn how to enact fights, fall down and kiss on stage. They take part in improvisational exercises and learn to use their voices to evoke even greater expression. They work on particular scenes and gain a better understanding of their stage characters. The seminar brings the students together and further motivates them to work as a team and trust each other both on and off the stage.
"The Drama Club at the DISDH is an inspiring experience for me."
The idea for a new play sets the creative wheels in motion. Characters as varied as Jack Sparrow and Hermione have suddenly come together on the DISDH stage in a new script conceived by students. Members of the Drama Club have also looked at the topic of death and adapted the novels, 'Thirteen Reasons Why' and 'When I Fall' into successful plays. This academic year, the Drama Club is taking on more classical theatre with adaptations of Shakespeare's 'Romeo and Juliet' and Schiller's 'The Robbers'. The DISDH community looks forward to each new production and the surprises which await them on stage.
---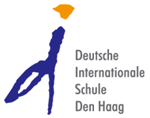 Van Bleiswijkstraat 125
2582 LB The Hague
The Netherlands
+31 (0)70 354 9594
www.disdh.nl
info@disdh.nl