ACCESS NL > Features > DISDH: Starting out at school, a German tradition comes alive in The Hague
DISDH: Starting out at school, a German tradition comes alive in The Hague
2016-09-19 | By Deutsche Internationale Schule Den Haag

First published in ACCESS Autumn 2016 e-zine

It was so long ago, yet for many the memories of one's first day of school are still strong and clear. Starting out in grade one is an exciting moment for young children. It represents a huge step in their lives marking the beginning of a path which will follow them, guide them and accompany them into their future.
At the German International School The Hague, children representing some 40 nations come together learning from each other about traditions and cultures from all over the world. For children starting out in grade one, the international community at the school is greeted by a wonderful and longstanding German tradition – First Grade Enrolment Celebration. The youngest of pupils come to school proudly toting a large 'school cone'. Known in German as a Schultute, it is a gift first graders receive from their parents on their first day of school. The artfully decorated huge cones are filled with yummy treats, small presents and bright school supplies. Back in 1810 when the tradition began, the cones were meant to sweeten the seriousness of life that the little ones were about to begin.
Today German school starters are joined on their very first day of school by their parents, siblings, grandparents, aunts and uncles awed by an inspiring ceremony welcoming the children into school life. The moment is captured by a sea of photos and videos which are sent around the world to family and friends who were unable to attend. It is a beautiful tradition which emphasises the importance and the pride each child feels when they start school. For parents, it is often a day of letting go, a day of watching their children embark on a new journey.
For most of us, going to school is taken for granted. Yet, experiencing the first day of school is a moment which even today, many children around the globe never get to know. The German First Grade Enrolment Celebration is a tradition which reminds us of just how lucky we are to have the chance at an education. We wish all first graders around the world a good start and hope that the spirit of the German tradition is felt by all.
---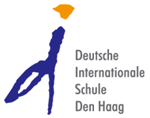 Van Bleiswijkstraat 125
2582 LB The Hague
The Netherlands
+31 (0)70 354 9594
www.disdh.nl
info@disdh.nl