ACCESS NL > Features > DISDH – Spacious facilities create new perspectives
DISDH – Spacious facilities create new perspectives
2017-04-10 | By DISDH

First published in ACCESS Spring 2017 magazine
The DISDH has opened a new library which provides its students with a beautiful space for reading, relaxing and learning.
It encourages young children and teenagers to discover the joys of reading and also welcomes parents at the school to borrow books, DVDs, CDs and audio books.
There is material for all ages offered primarily in German, with books in English, Dutch, Spanish and French rounding out the selection. Moreover, workspaces with computers and conference tables are available to students to use within the open atmosphere of the library.
With fanfare and excitement, the German International School The Hague ceremoniously opened its expanded library. The newly-created space in the school was admired with delight not only by the school community but also invited guests, including representatives from local government, embassies and other Dutch and German cultural institutions. While Primary School children accompanied the ceremony with music, the German ambassador to the Netherlands had the honour of cutting the ribbon, officially marking the grand opening.
The opening ceremony was followed by an inter-national programme honouring the book and the written word. Students new to the German language demonstrated their progress and bravery by writing texts in German about their hometowns and reading them aloud in front of an audience. Preschool c-hildren narrated stories they created, and Upper Secondary School students read stories aloud to younger pupils in their native languages. Not to -mention an array of traditional German baked goods, which helped sweeten the celebration.
In addition to the new library, the expansion of space also includes new meeting rooms to be used by parents, teachers and students alike. The conference rooms are equipped with the latest technology, ensuring professional meetings and presentations. The library regularly invites Dutch and German authors for readings and discussions for small children, students and parents. Thus, the school now also boasts a large room perfect for such occasions and is looking forward to hosting cultural events in the newly-built area.
Breaks at the DISDH have taken on a new dynamic with students, young and old, rushing to the library to enjoy the warm and inviting space surrounded by books for them to enjoy and take home. The DISDH looks forward to many years of success with its new library.
---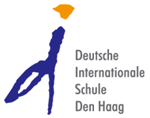 Van Bleiswijkstraat 125
2582 LB The Hague
The Netherlands
+31 (0)70 354 9594
www.disdh.nl
info@disdh.nl