ACCESS NL > Features > DISDH: Language comes to life at DISDH | ACCESS
DISDH: Language comes to life at DISDH | ACCESS
2015-07-13 | By ACCESS
First published in ACCESS Summer 2015 e-zine

Languages, both new and old, come to life at the DISDH. Languages play a vital role at the German International School The Hague.
While German is the main language of instruction, English and Dutch make up key elements in the education offered from Kindergarten up to grade 12. In secondary school, French is added to the curriculum making DISDH students' truly multilingual.
Next to the modern languages taught at the school, a select group of students learn Latin. It is particularly through their experience that the image of languages coming alive can best be depicted. Bringing a dead language back to life can be quite a challenge. As opposed to the other modern languages taught at the school, Latin cannot be easily practised out on the streets, it is not a language the students use on holiday nor does it seem particularly helpful in the modern world. Yet, it is a language which helps students learn structure and proves helpful when learning other languages. This makes the enthusiasm the students show for learning Latin all that more impressive. "Learning Latin is fun and gives me a feeling of success."
Students receive weekly lessons both on a one-to-one basis as well as in small groups of two to four. This ensures a relaxed learning atmosphere where individual needs are at the forefront. Each student's learning can follow its own natural flow. The teacher picks up on the level and abilities of each of the students and designs the lessons accordingly. Under these conditions, students learn quickly and make good progress. "I really enjoy the relaxed classes which make for a pleasant learning atmosphere."
The method
The students learn in a cooperative manner, both from and with each other. This methodology helps promote the student's interest and facilitates learning. Through their Latin studies, they are able to translate original texts by the likes of Cesar and Cicero. Further, students are prepared for and have the opportunity to complete their 'Latinum', a recognised exam in Germany and prerequisite for certain faculties at some German universities.
Developing language skills is a priority at the German International School The Hague. Students are given the tools they need to converse, study and work in a multitude of languages. Based on their personal preference of language, students go on to study at universities all over the world. Rather than being a barrier, language opens a window of opportunity. Through their language studies, DISDH students are ready for life in an international environment while at the same time feeling at home in their guest country, the Netherlands.
---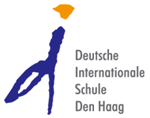 Van Bleiswijkstraat 125
2582 LB The Hague
The Netherlands
+31 (0)70 354 9594
www.disdh.nl
info@disdh.nl