ACCESS NL > Features > BSN Language Centre: for the love of language – Dutch and English | ACCESS
BSN Language Centre: for the love of language – Dutch and English | ACCESS
2013-08-01 | By Ben Fuschillo

The BSN Language Centre is the specialist in the Hague area for Dutch and English language training for the local & international community of the Hague.
Courses are suitable for beginners to more advanced linguists of all ages and are taught by native-speaker teachers who really understand your language learning needs. We have been successful in meeting customers' needs at all levels and interests for language learning for nearly 30 years!
Courses include conversation practice, Cambridge certificate preparation, Business English, private tuition, and CELTA teacher training. Classes are held in the mornings, afternoons, or evenings and we also run 2-week special intensive sessions. In addition, we offer In-company courses to the international business community which are tailored to their specific business needs.
New at the BSN Language Centre!
From this September onwards, we are also offering (business) English and Dutch conversation courses in the evenings at the British School locations in Voorschoten and Mariahoeve.
We also offer a free shuttle service to the BSN Language Centre from station Ypenburg and Leischenveen in the evenings. Shuttles run with a minimum of 4.
Open Registration Dates:
Saturday August 31 and September 7 from 10.00 – 13.00, no appointment necessary and free level testing at the BSN Language Centre in Leidschenveen or any Monday from 8.30 – 18.00.
For more information, please visit our new website.

---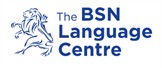 Vrouw Avenweg 640
2493 WZ The Hague
Phone: 070 315 4080
languages@britishschool.nl