ACCESS NL > Features > ASH: Notes of Success: Making Music at American School of The Hague | ACCESS
ASH: Notes of Success: Making Music at American School of The Hague | ACCESS
2013-04-09 | By ACCESS

First published in ACCESS Spring 2013 e-zine
The approach to learning at American School of The Hague is one that focuses on educating the whole child – providing a balanced education in academics, the arts and athletics.
Students are encouraged to develop not only academic goals but also skills that will help them throughout their lives – establishing personal goals, decision-making skills, encouraging creative thought processes and effective presentation skills. A broad extra-curricular program also supports the strong academic program at the School.
The Vocal and Instrumental Music Program at American School of The Hague is a fine example of this. Interest in music is strongly encouraged and young students from Transition Kindergarten, upwards, have the opportunity to explore and develop their skills in vocal music, wind or string instruments, music technology, world music, and ultimately, students can join in group ensembles such as the renown ASH Jazz Band, the JAKK vocal ensemble or the full Concert Band.
Making music
Elementary students start off by learning the basics, understanding musical notes, mastering chords and playing new instruments. Middle School students have the chance to study vocal or instrumental music; taking classes such as World Music expands their perception of "traditional" music as they develop their appreciation for music and cultures around the world. The string and wind ensembles in Grades 5 through 8 tackle the art of playing a stringed instrument, anything from a viola to a trumpet or a cello, culminating in performances for their peers, parents and teachers that are held throughout the year. This year, the Grade 5/6 Winter concert featured School Director, Dr. Richard Spradling, who took up playing cello as part of his passion to experience first hand the lives of the students at American School of The Hague.
High School students also have the opportunity to follow their music class of choice, and work with other international students and professional groups along with guest conductors. Students have hit high notes overseas participating at international festivals and locally, with joint community performances. Those familiar with the Wassenaar Excelsior Music Society may know that the ASH Jazz Band is lucky enough to perform with these musical professionals each year for a special combined jazz concert.
Students participate in music festivals
Students also participate in worldrenowned international festivals such as the AMIS the AMIS Solo and Ensemble Festival which provides the opportunity for students from all musical disciplines to come together to work and grow in a collaborative setting. The School has also hosted musical greats such as Marvin Hamlisch who visited and worked with students shortly before his sad passing, and Robert W. Smith, the world renowned band composer and clinician, who will conduct workshops with students and teachers in the spring.
---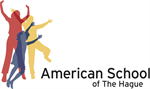 Rijksstraatweg 200
2241 BX Wassenaar
The Netherlands
+31 (0)70 512 10 60
www.ash.nl
admissions@ash.nl