ACCESS NL > Features > ASH: Home away from Home
ASH: Home away from Home
2014-01-27 | By ASH

First published in ACCESS Winter 2013 e-zine
Definition of home: "a place of residence and refuge." For many of us these days, travel is a normal and wonderful part of our lives; as is the possibility that we will live in more than one country or continent, often moving every few years.
This is particularly true of the international employees living and working in the Netherlands. In a mobile market, a new job often involves moving to a new country. A key element of the success of an employee is how well the needs of their family are met in their new home and how quickly they can settle in.
With more than 150 families joining or leaving American School of The Hague every year, helping to manage those transitions has become second nature. The school has a very strong and internationally renowned Transitions Programme, "A Safe Harbour". The programme supports students, parents and staff arriving and leaving, and ensures that each of these groups are well connected with the rest of the community, often before they arrive in The Netherlands. Teams of parent welcomers and student and staff ambassadors work hard to ensure that everyone is welcomed, can find their way around quickly, and learns from the experiences of those who have been in their shoes not so long ago as newcomers.
Parents are a key resource at international schools. American School of The Hague, known as ASH to many, provides countless opportunities for parents to share their skills within the school and cont-ribute to the broad education of all of the students, not just their own children. Monday Morning Network gathers parents together for key -lectures and trips to local places of interest – the network is open to anyone inside or outside the school community who is interested in learning and getting connected. Similarly, the parents at ASH run an ever increasing range of Adult Education classes covering everything from language lessons to -photography, cooking or yoga.
Learning from cultural diversity and educating students to be internationally minded are core elements of the curriculum at the school; hence a unique and culturally rich learning environment is created. The student population of 1,200 currently represents 74 nationalities aged between 3 and 18.
To underpin the importance of -cultural diversity, the school celebrates International Day each year with a large opening ceremony of music and dance performances by students from different countries. The entire school dresses in the colours or national costume of their home country and parents and teachers create "country" rooms for students to visit and -sample the food, culture, music and overall experience of another culture. A truly international learning environment.
---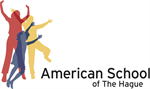 Rijksstraatweg 200
2241 BX Wassenaar
The Netherlands
+31 (0)70 512 10 60
www.ash.nl
admissions@ash.nl