ACCESS NL > Features > Art through the eyes of a child
Art through the eyes of a child
2018-09-03 | By DISDH

       First published in ACCESS Autumn 2018 magazine
Developing an interest and understanding for art and museums is quite the feat for a five-year-old. Each school year, a dedicated teacher takes on this exciting challenge with her charge of Preschool tots at the German International School The Hague.
The project begins by introducing the children to a carefully chosen artist by simply showing a few of their works of art. Together, they reflect on what they see, express their feelings when looking at the painting and imagine what the artist was thinking when the work was created. At once, their curiosity is sparked and the creative journey begins. Throughout the school year, the children learn about the artist and corresponding period in art history as well as delving into the techniques and colours used.
They work on a wide array of skills which are not solely art related such as the importance of working together, setting up one's work space, developing their fine motor skills by learning to properly hold a paintbrush and adeptly manage a pair of scissors. They learn about the effects which can be achieved using different types of paint, artistic methods and materials.
The children develop an awareness and appreciation for art and begin to go through the world with more attentive eyes, recognising artistic and architectural elements around them. On a family holiday to Austria, one child points out onion spires on churches which remind her of Hundertwasser or another child who sees fantasy-inspired shapes and immediately thinks of Miró. They are fascinated by the artists and want to know what influenced them and motivated them to create their masterpieces. They associate bright colours with happiness and one child is convinced that "Miró was very happy because he painted with such pretty bright colours".
The children… go through the world with more attentive eyes
The highlight of the year-long project is a group exhibition in which all the paintings are hung and sculptures displayed. At the official opening, parents stand in awe admiring their children's work with the young artists looking on feeling proud of their success and honoured to have come so close to the artist they have learned to cherish and respect.
---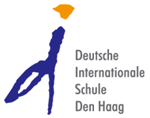 Van Bleiswijkstraat 125
2582 LB The Hague
The Netherlands
+31 (0)70 354 9594
www.disdh.nl
info@disdh.nl